✨ Happy Lunar New Year to all celebrating! ✨ Spend more time celebrating with family and friends and let Goodfood take care of the food. Keep reading to learn how to make Goodfood's take on winged dumplings.
Ingredients: 
1tbsp Goodfood canola oil

1 package of Goodfood dumplings

1 1/2 tsp Goodfood flour

1 package of Goodfood chives (for topping)

¾ cup of cold water
Recipe:
Place 1bsp of oil onto frying pan 

Add desired amount of dumplings (we did 5) to the pan. 

In a separate bowl, mix together 3/4 cup of cold water and 1 1/2 tsp of flour.

Add the flour mixture to the pan, cover with a lid, and bring the mixture to a boil. 

Once the mixture is boiling, remove the lid until the liquid evaporates and the 'wings' become golden. Move the dumplings onto a plate, top with chopped chives, and enjoy!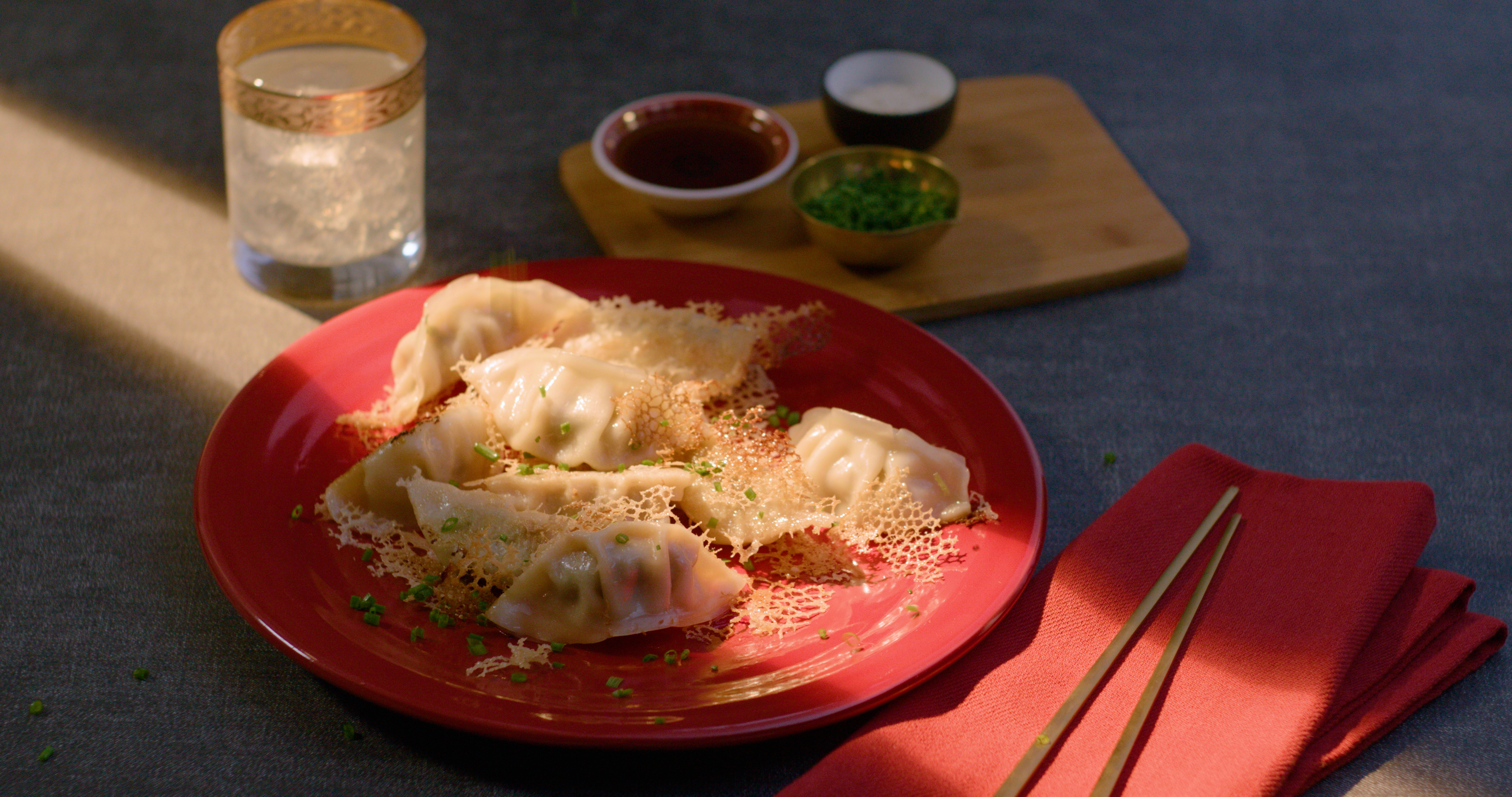 Click here to find dumplings, and other ingredients to celebrate Lunar New Year.