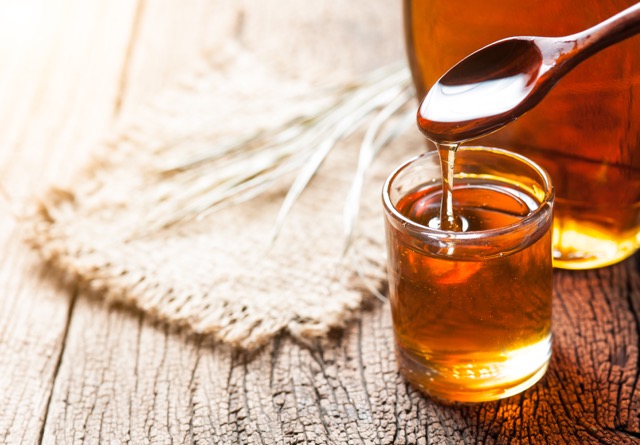 Maple Syrup Season
The snow is slowly beginning to melt and signs of spring will soon be in bloom. But before the buds make their debut, we'd be remiss to go through the month of March without enjoying a dose of nature's candy: maple syrup.
Canada's ideal climate makes it the perfect place for maple syrup production. In fact, the province of Quebec is one of the world's largest producers of maple syrup and accounts for three quarters of the world's output.
As the sap begins to trickle down maple and birch trees, this sweet treat will be in abundance. Whether you plan to enjoy it poured over snow for a traditional sugar shack experience or incorporated into some of your favourite recipes as a natural sweetener, now is the time to stock up on all things maple.
While many people think of maple syrup as a breakfast condiment, pouring it over pancakes, waffles or French toast, we think maple syrup is one versatile ingredient, enhancing flavour profiles in any meal. Here are just a few ways that you can add it into your dishes as a natural sweetener:
Drizzle over hearty vegetables like squash or brussel sprouts before roasting for a caramelized flavour
Pour it over plain yogurt and granola to make a delicious parfait for breakfast or dessert
Add a dash into an Old Fashioned cocktail
Use it instead of sugar in your favourite salad dressing recipe, muffins or cakes
Maple syrup can also be used as a substitute for other ingredients:
Honey – one cup honey = one cup syrup
Sugar – one cup sugar = ¾ cup syrup
Dark corn syrup – one cup dark corn syrup = one cup maple syrup
By using maple syrup in your recipes, not only will you taste nature's goodness but you will also be doing good for your body. With over 54 antioxidants maple syrup is right up there along other superfoods including berries and tomatoes. It is a great alternative to sugar making digestion easier and having a lower score on the Glycemic Index. We definitely don't need an excuse to eat more maple syrup but this just sweetened the deal!
No matter how you use it one thing is certain – maple syrup should be a must on your menu this March.