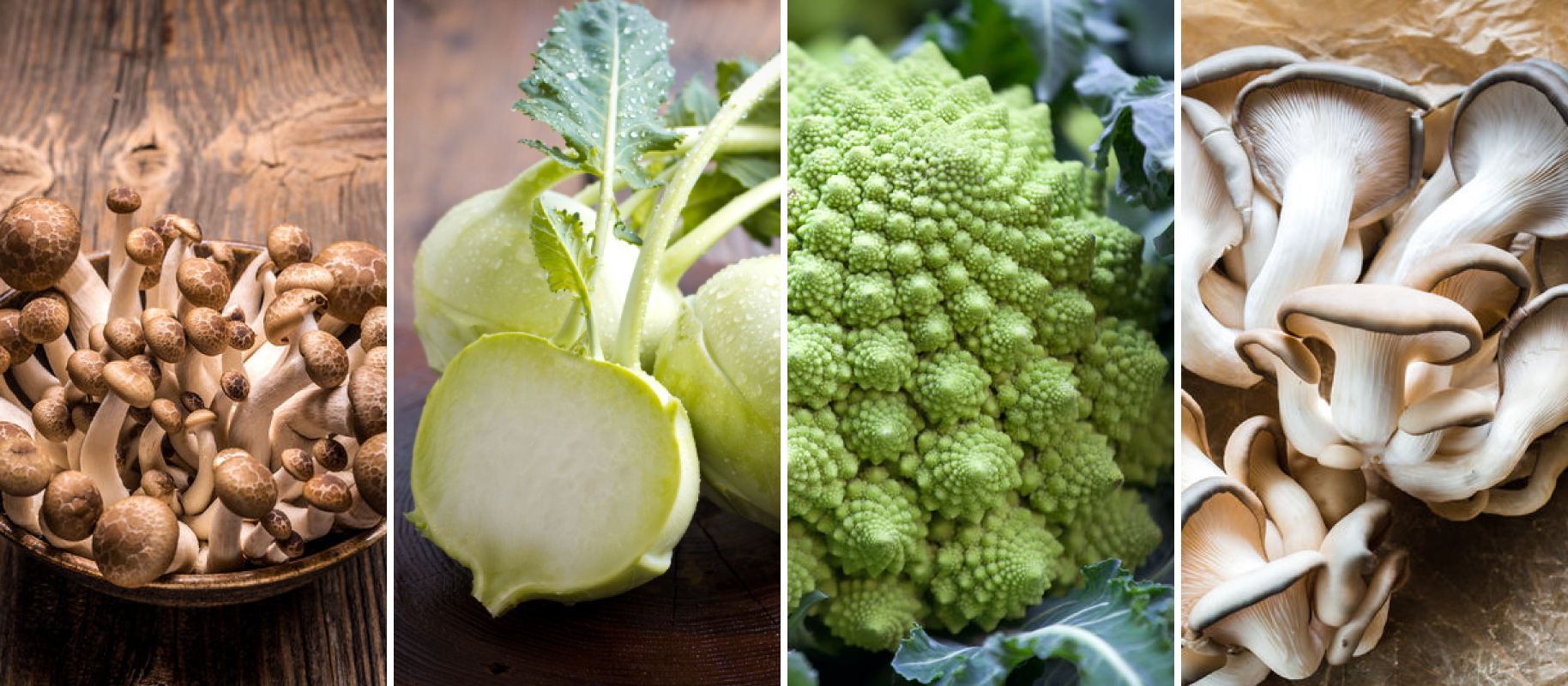 MARCH 2019: SPOTLIGHT INGREDIENTS
The month of March is upon us and we're in the final stretch of our infamous Canadian Winter! Here are some flavourful features as we thaw our way into Spring:

SHIMEJI MUSHROOMS
Also known as Japanese brown beech mushrooms — because they often grow in clusters on fallen beech trees — they're easily recognized by their white base and cracked, speckled brown caps. Firm in texture and slightly crunchy, they're especially renowned for their rich umami flavour!

KOHLRABI
What do you call the love child of a cabbage and a turnip? Quite simply, a cabbage turnip —  and that's exactly what kohlrabi means in German! Enjoy the crunchy texture of a radish and the sweet taste of a cabbage, all in one!
ROMANESCO

Actually an edible flower, romanesco is truly a marvel to behold — and for all you math lovers, a beautiful example of the Fibonacci sequence found in nature!  Taste-wise expect a subtle, nutty bite reminiscent of cauliflower.
BLACK OYSTER MUSHROOMS

These darker capped fungi have a bolder, velvetier flavour than the run of the mill oyster mushroom yet packs all of the same health benefits. They're often substituted for meats because of their high fiber and protein content!

---