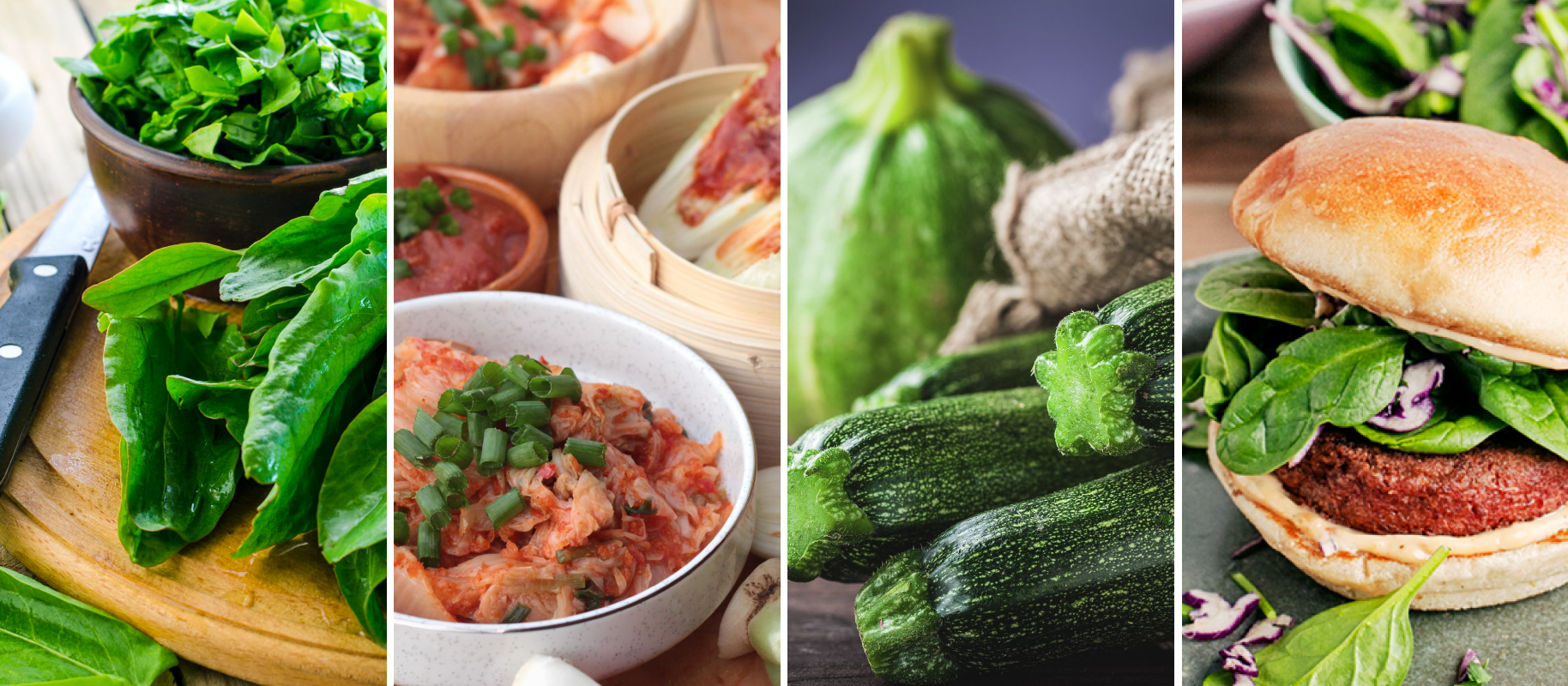 MAY 2019: SPOTLIGHT INGREDIENTS
The month of May brings with it budding trees, blooming flowers and of course — new and interesting spotlight ingredients to try!
SORREL
A staple in Egyptian cuisine, sorrel is a green leafy herb with a bright, almost lemony flavour — some people even say it tastes like kiwi and strawberry! Historically prized for its medicinal uses, it's packed with nutrients and brings a distinct freshness to even the dullest of dishes!
KIMCHI
As one of Korea's national dishes, kimchi has been around for millennia. Traditionally made from fermented cabbage, radish, garlic, ginger, scallions, and chilies, this spicy, pickle-like conserve pairs well with just about everything and is loaded with natural probiotics to promote good digestion and gut health!
BABY ZUCCHINI
Think of these little cuties as the babies of the squash family! Originally from Mexico but now appreciated in cuisines of the world, baby zucchini are picked while young for extra sweetness and can be enjoyed cooked as well as raw, grated, fried or sautéed. The ideal summer vegetable to liven up your salads and BBQ's!
PLANT POWER BURGERS
Witness the power of plants with this mouthwatering vegetarian burger. It's made completely from plant protein but tastes like beef; plus, thanks to earthy beets in the patty, it also looks like the real deal, and is super juicy when you bite into it. All of which to say, we think you're going to like it, a lot. This one may even be able to convert the most voracious of carnivores!
---