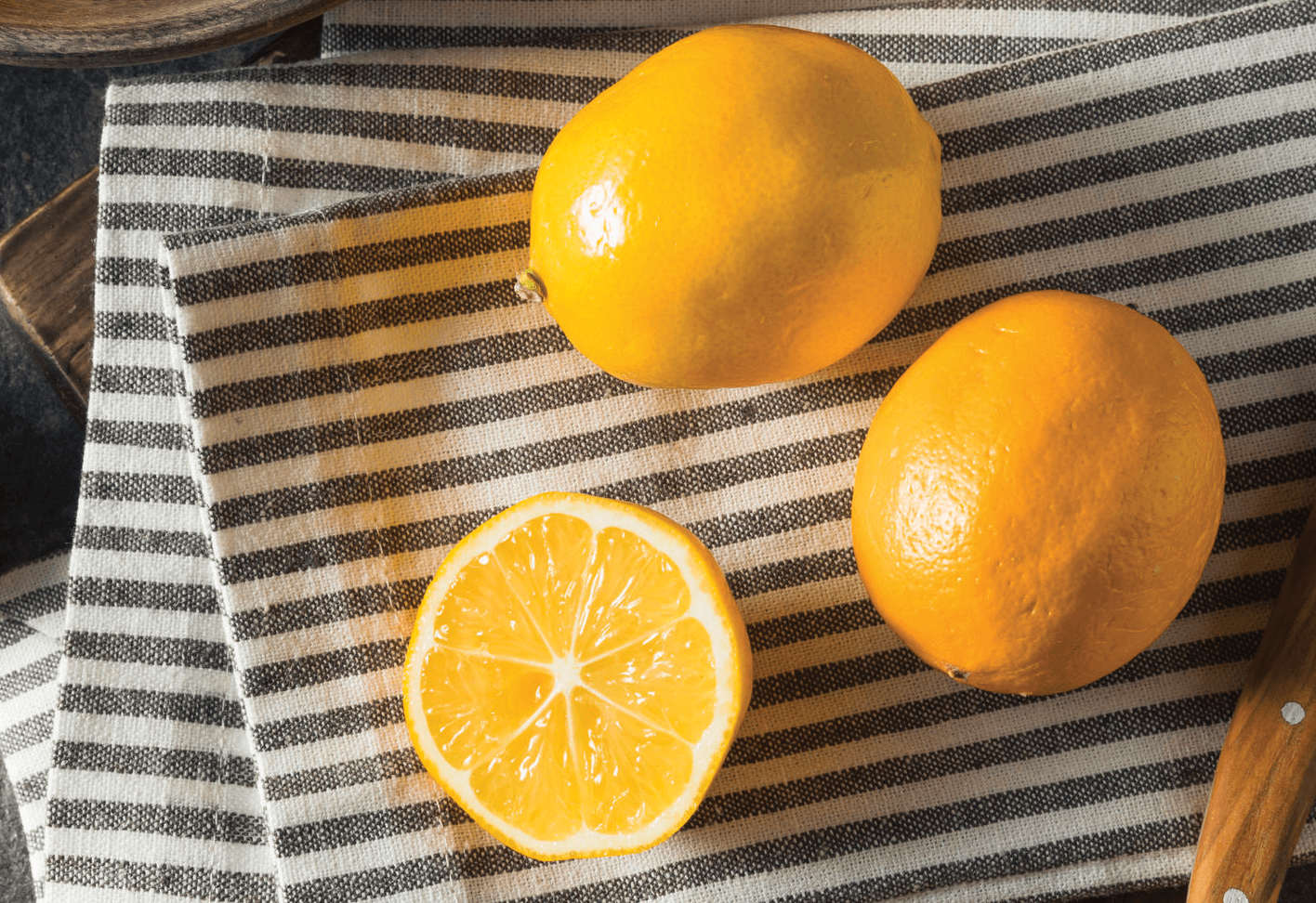 Meyer Lemons
Orange… Lemon… Orange! No, wait, lemon… Having trouble deciding on a complementary citrus for your culinary creation? Let us introduce you to the Meyer lemon; a sweeter, milder, less acidic lemon than its lip-suckingly sour siblings.
The Meyer lemon takes its name from its first importer, Frank Meyer, a plant-obsessed botanist with an eye for the outstanding and a taste for adventure. On the crest of the twentieth century, Meyer was tasked with walking across China in search of novel plants that could be commercially harvested in the West. In 1907, Frank wandered into a village on the outskirts of Beijing and first laid eyes upon the sweet and sour citrus that would one day bear his name.
Fun fact: Frank Meyer also returned from his travels with asparagus, wild pears, and the now-ubiquitous soybean.
 
The thin skin of the lemon in question made it difficult to ship at the time, meaning the Meyer lemon only became a chef darling in the last 20 years — over 100 years after its introduction to North America!

Meyer Lemon Recipes

Small, sweet and seasonal, this winter crop sits somewhere between a mandarin orange and your regular, run-of-the-mill lemon. Meyer lemons can be sliced, juiced, splashed, or sprinkled on any sweet or savoury dish to give it a tangy kick.


Featuring:
Chicken thighs
Red and white quinoa
Meyer lemon

Featuring:
Sliced leeks
Spiralized sweet potatoes
Meyer lemon
 
Orange you glad Meyer lemon is on the menu this week? Try it in this sweet and tangy chicken recipe:

Featuring:
Chicken thighs
Zucchini
Meyer lemon
 
And what for dessert? Meyer lemon's sweeter disposition, juicy flesh, and delicate skin make it the perfect lemon for cakes, tarts, marmalade, and refreshing drinks. As the old saying goes, if life hands you Meyer lemons, make lemonade!
 
Image Credits
Feature Image, Image 1-3: via Goodfood