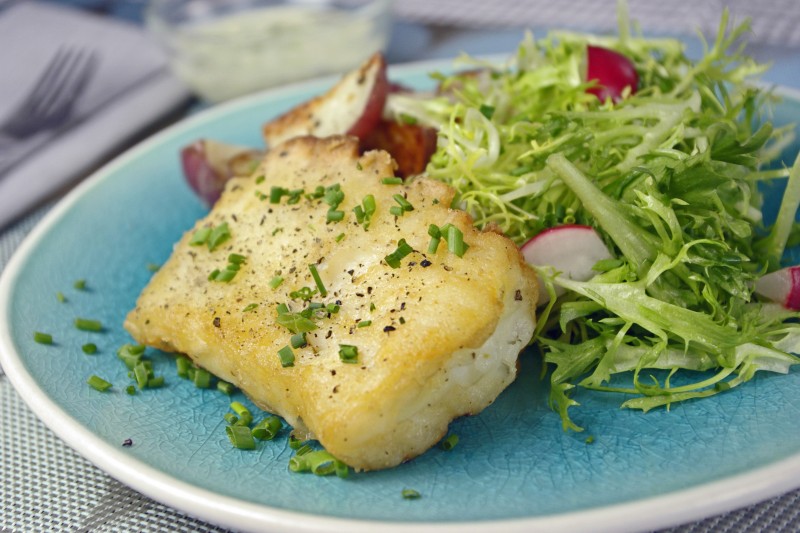 Monthly beer pairing: Fish n' chips x New Zealand Hopped Saison
We're back for another beer pairing! This time with fish and chips!
With fish and chips I'll make two different suggestions, first a classic english style, ESB.
ESBs stand for extra special bitter. This style has a lot of caramel, citrus and bitter notes which balance out the fat of the fried fish, but doesn't overwhelm the subtlety of the white fish. This is a very standard recommendation for this dish. An easy to find example of this style is the Fuller's ESB which is available at SAQ and LCBO.
That being said, I strongly recommend going outside the box for this one. Fish and Chips, with a white fish opens the door for all kinds of recommendations. As a fairly subtly dish most light beers will pair decently. But, my recommendation is for the New Zealand hopped Saison by Brasserie Le Castor.
This beer is everything you want in a summer beer, tropical fruit aroma and taste but with a slightly sour dry finish. The high carbonation cuts the fat of frying, the sourness offsets the breadiness of the topping and the tropical fruit hop character almost acts as a tropical salsa for your fish! The beer has a limited distribution but should be available at your local craft brew store in Quebec.
Thanks for reading!
Matt Rozon is a Cicerone Certified Beer Server, working towards the next certification. He also writes at www.brewtaster.ca.