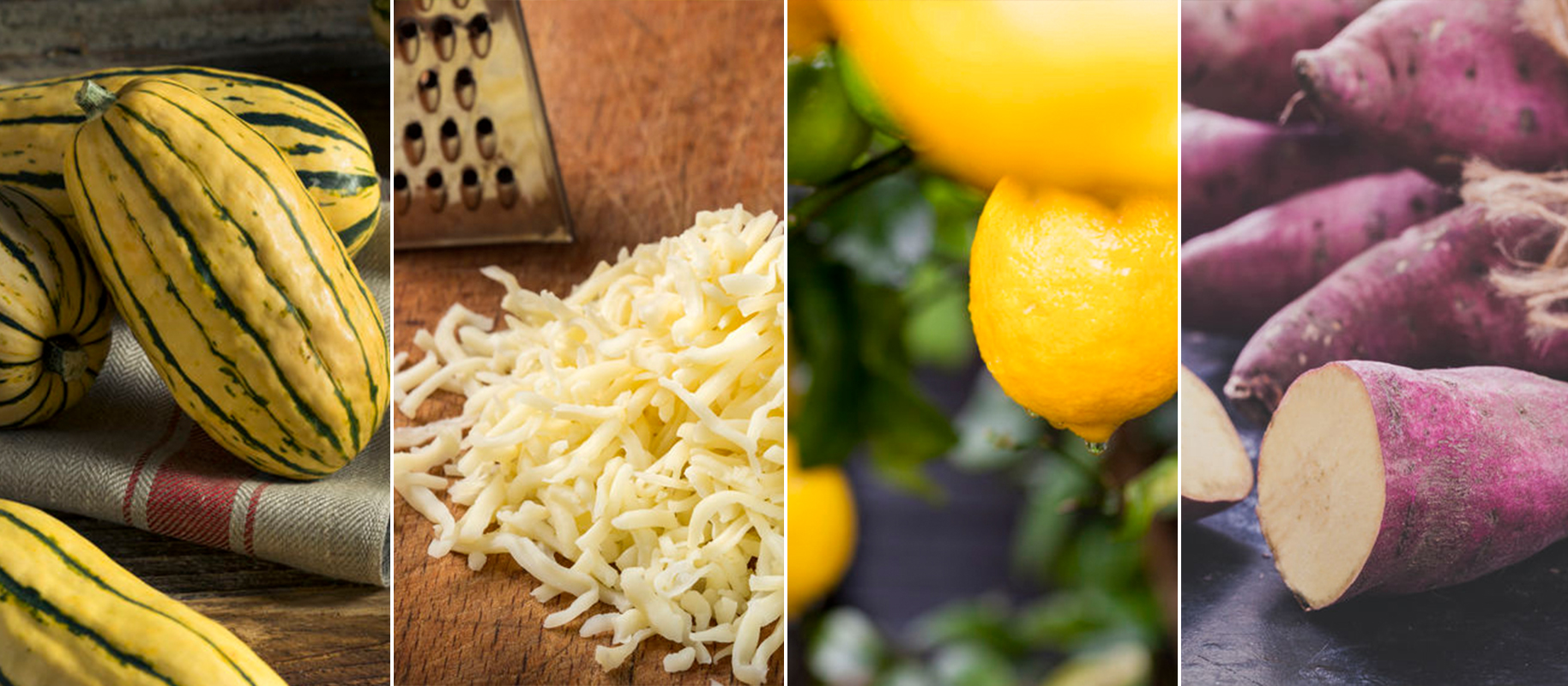 NOVEMBER 2018: SPOTLIGHT INGREDIENTS
Craving some adventure on your dinner plate? We spotlighted four international instant favourites for you to discover!
DELICATA SQUASH
When thinking about squash… butternut is often top-of-mind! But wait until you bite into the delicious Delicata. Equally appealing inside and out, this cream-coloured squash showcases green & orange stripes, a smooth texture and a creamy, satisfying flavour. The coolest part? Its peel-free prep!
OAXACA CHEESE
If mozzarella and string cheese had a child, chances are they'd call it Oaxaca! This textural treasure is a white, semi-hard artisanal cheese hailing from Mexico. While some simply call it queso, Oaxaca is a key component of South American staples like tortillas and tacos. To top it all off, It melts like a charm!
MEYER LEMON
Small, sweet and seasonal, this winter crop sits somewhere between a mandarin orange and your regular, run-of-the-mill lemon. While Meyers are moderately acidic, they don't share the same tang found in your classic citrus – which make them a great alternative for lemonade! Originally from China, this lucky lemon got its name from its first American importer, adventurer Frank Meyer.
CARIBBEAN SWEET POTATO
Everything tastes better on an island, right? Famous for a gentle, chestnut-like flavour, the Caribbean sweet potato is a little less sweet than the North American counterpart.  It's often paired with pork, as well as with a variety of other vegetables like eggplant and arugula. In the Caribbean, these popular purple-skinned potatoes are referred to as boniatos!
_______________
Check out the spotlight ingredients on the menu!