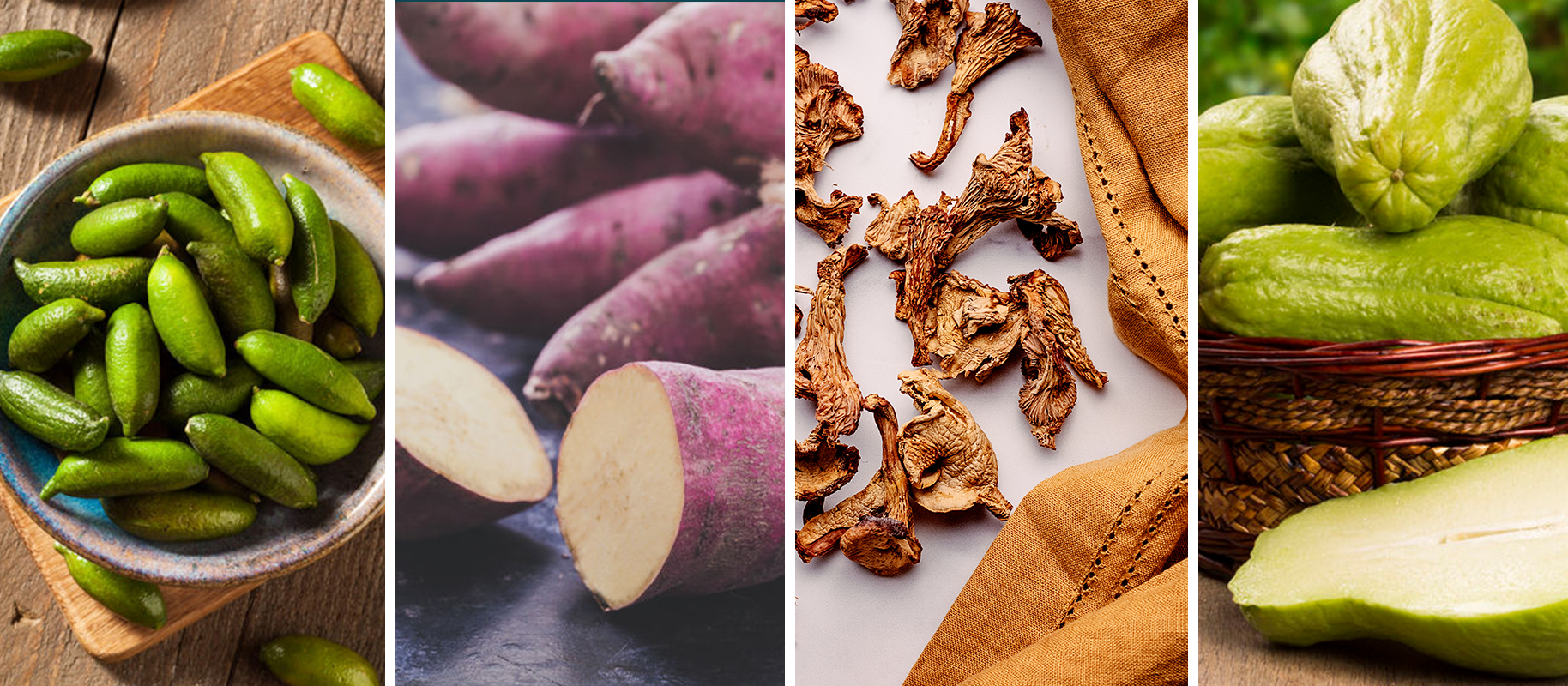 November 2019 : Spotlight Ingredients
Happy November! Sure, this may not be the most exciting month of the year, but with spotlight ingredients like these, it's sure to be one of the tastiest!
FINGER LIMES
These exotic treats, with their rugged exterior and surprising interior, come to us from the Australian rainforest. Once you open one and lay eyes on its unique little juice pearls, you'll quickly understand why they're also referred to as "caviar limes"! A one-of-a-kind culinary experience, finger lime pearls burst in your mouth with an intense lemon-lime flavour explosion, finished with herbaceous notes.
CARIBBEAN SWEET POTATOES
Coming to us from Jamaica, Caribbean sweet potatoes are sure to make you feel those island vibes. Often mistaken for yams, they're deep purple on the outside and golden on the inside, offering a fluffier consistency when cooked. We love their sweet and earthy flavour, able to balance out many savoury meals.
DRIED CHANTERELLES
With a smell somewhat reminiscent of apricots, dried chanterelles are the umami superstars you didn't know you needed in your life. Because the drying process condenses their flavour, their nutty notes are far more pronounced than their fresh counterparts', all the while being surprisingly meaty in texture. They pack a wonderful punch!
CHAYOTES
Crunchy, subtly sweet, and packed with good-for-you nutrients, chayotes (pronounced chi-yotes) are a staple in Central American cuisine. Filled with a high water and fiber content, they're a wonderful on-the-go snack when raw, but can also be incorporated in a wide variety of dishes when sautéed, fried, boiled, or baked.
---
Check out the spotlight ingredients on the menu!