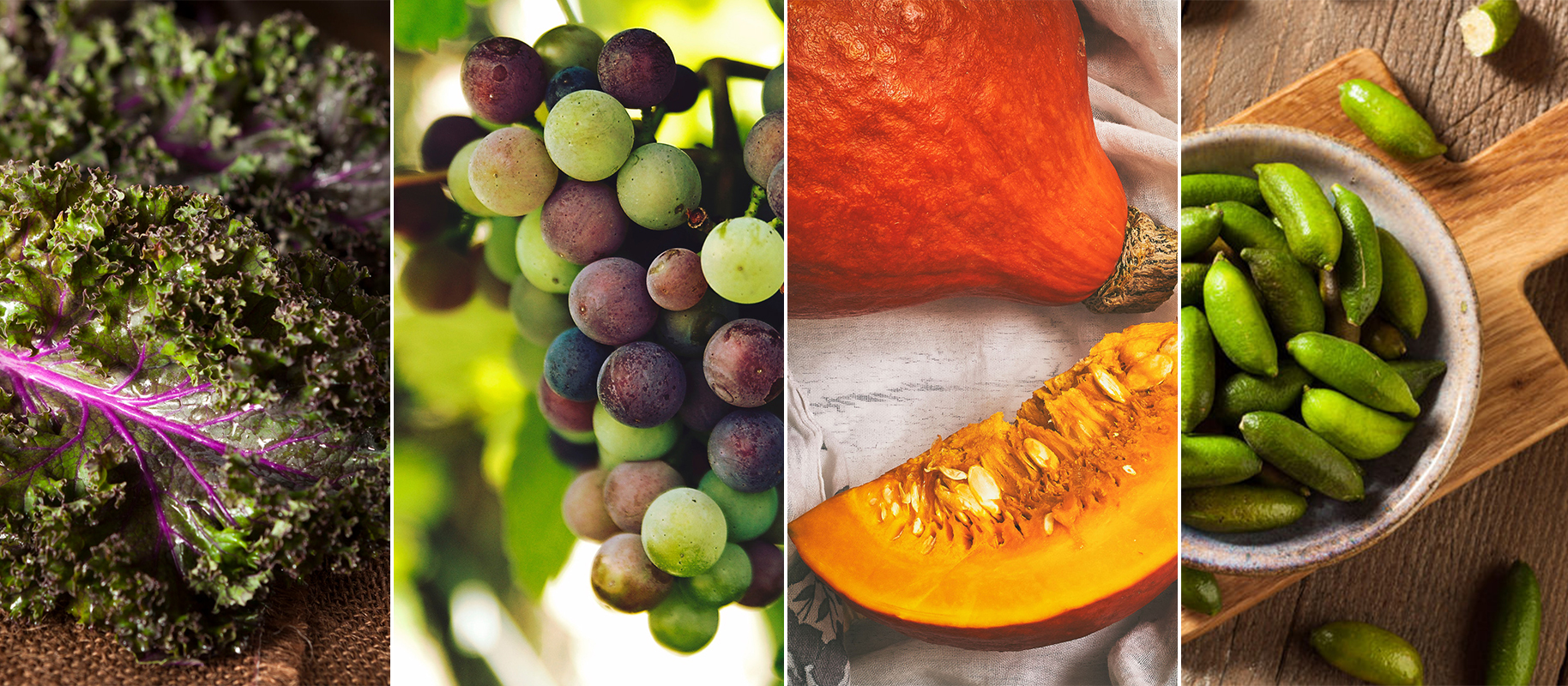 OCTOBER 2018: SPOTLIGHT INGREDIENTS
With the weather getting cooler, we wanted to heat things up with a bit of culinary discovery. That's why we curated these ingredients to cheer you up as the Celsius drops!
RED KALE
Remember the kale craze? We sure do! Get ready to relive the madness with red kale. Also called Russian kale, this red twinster offers a sweeter, buttery flavour. When it comes to cooking know-how: you can prepare it using the same methods, but keep in mind it cooks a bit faster than green kale!
MUSCAT GRAPE
These grapes aren't just regular grapes. In fact, they're kind of famous! Muscat grapes are the go-to grapes for wine production and have been for quite some time. Renowned for their crisp texture and juicy interior, moscatos are much sweeter and floral than your average grapes. Plus, they come in a wide variety of colours including yellow, white, pink and (near) black!
KURI SQUASH
Get ready to fall for a flavourful winter squash! Nicknamed the Hokkaido pumpkin, the kuri squash features a smooth flesh and a rich, sweet flavour that shines through everything from soups to sides. And yes, it comes from Japan! Get ready to step up your curry game: the kuri pairs perfectly well with creamy ingredients like coconut milk.
FINGER LIME
When life gives you finger limes, make gourmet meals! The Australian finger lime is (literally) the caviar of limes. What's neat about this exotic treat is a rugged exterior and mind-blowingly surprising interior! Once landed on your tongue, the caviar-like pearls burst with a flavour foodies love to describe as an intense lemon-lime explosion with herbaceous notes.
---
Check out the spotlight ingredients on the menu!