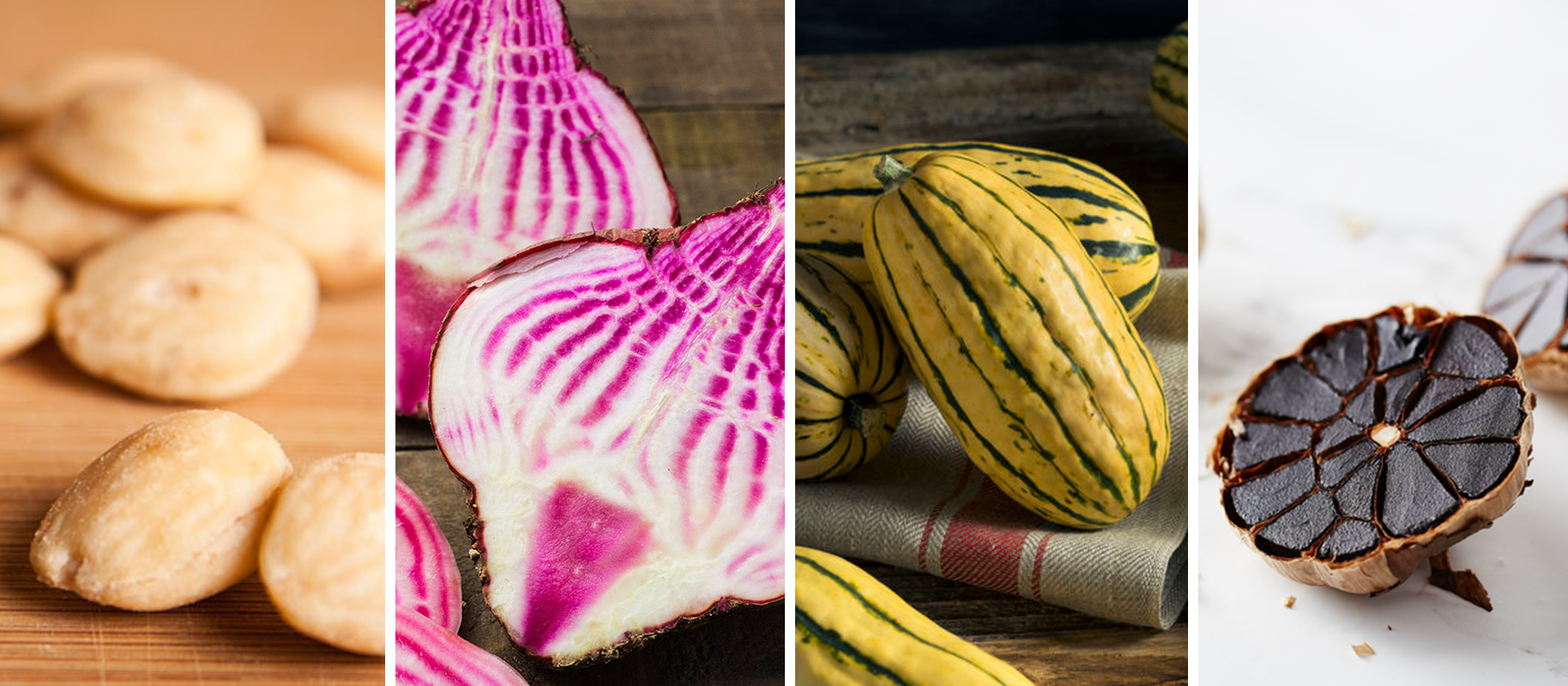 OCTOBER 2019 : SPOTLIGHT INGREDIENTS
The weather may be getting colder, but we promise your meals are just getting tastier! Here are the 4 ingredients we're obsessed with this month:
MARCONA ALMONDS
The Marcona almond is a bigger and rounder variety of the beloved nut, coming to us from the province of Alicante in Spain. Closer to a macadamia nut in texture, it's moister and sweeter than a regular almond, but it's just as good for you!
CHIOGGIA BEETS
The Chioggia beet is also called "candy cane beet" and it's easy to understand why when you lay eyes on its incredible deep pink and white spirals! Coming to us from Northern Italy, this root vegetable is sweeter than most beets, beautifully balancing out savoury flavours.
DELICATA SQUASH
Part of the gourd family, this cylindrical winter squash is best known for its delicate (hence the name) edible green and yellow striped skin. Also known as a "sweet potato squash", its flavour is sweet and rich when cooked. Hard to believe it's in the same family as jack-o'-lantern pumpkins!
BLACK GARLIC
Just in time for Halloween, black garlic is here to make your meals scary good! Aged under special conditions, this ingredient develops a sweet and earthy flavour, with notes of balsamic, molasses, and caramel. It's the umami superstar you didn't know you needed in your life!
---
Check out the spotlight ingredients on the menu!