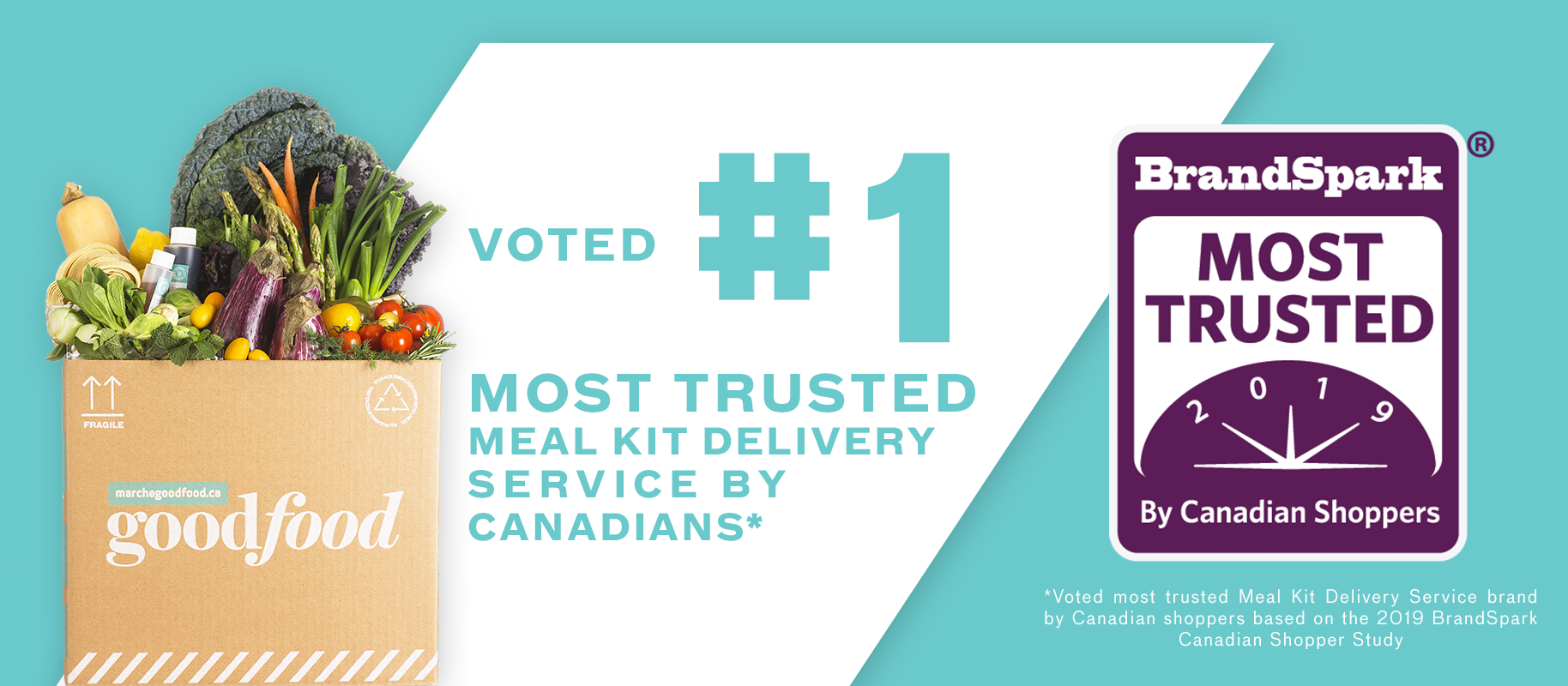 ONE MORE REASON TO LOVE GOODFOOD
We couldn't be more excited to announce that Goodfood has been voted as the most trusted meal kit delivery service by Canadians in the 2019 BrandSpark Canadian Shopper Study!
The news brings with it a tremendous sense of fulfilment as we strive to provide the very best experience for each and every one of our members. Day in and day out, we keep our 100% happiness guarantee top-of-mind as we work tirelessly to deliver meal solutions to Canadians from coast to coast.
We love hearing from our members about how Goodfood has become a part of their lives. Some tell us how much easier it is to make health-conscious eating choices when fresh ingredients are put at the forefront of every meal. Others emphasize the empowerment of discovering (or rediscovering) quality home cooking with a little help from our step-by-step recipe cards. Some even reach out to tell us how Goodfood has helped pull them closer to their loved ones as they share meals together. Stories like these bring smiles to our faces, warmth to our hearts and make our mission all the more rewarding.
Your trust is everything and we want to express our gratitude for your continued support and confidence. So, from our kitchen to yours and from the bottom of our hearts, thank you for cooking with us. Here's to many more great meals together!
---
Check out this week's menu!