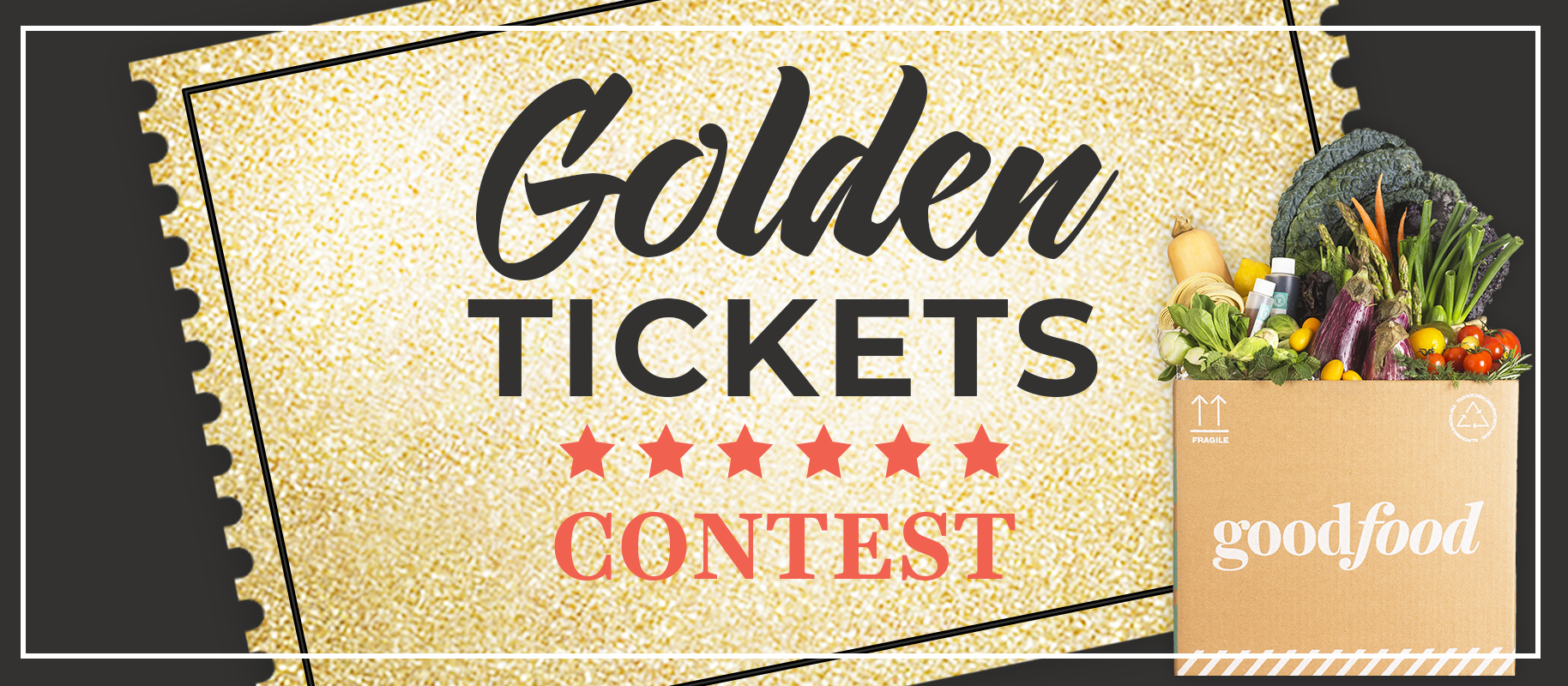 OUR GOLDEN TICKETS CONTEST IS OFFICIALLY UNDERWAY
This August, keep your eyes peeled because your Goodfood basket might contain a little something extra. That's right! We are hiding prizes in many of our shipments throughout the entire month so there's plenty of goodies to go around! Here's how it works:
If you find a Golden Ticket in one of your Goodfood deliveries, you're a winner! The Golden Ticket may not get you a visit to a chocolate factory, but it will earn you one or more delicious food deliveries free of charge. All clients expecting a Goodfood delivery between July 18th and August 17th are automatically eligible to win one of many prizes. And, as the weeks of the contest go by, the prizes continue to get bigger! Here's what our lucky winners can expect:
During the third week of the contest, (August 11th to 17th) we're giving away 2 tickets for 3 months of free Goodfood baskets as well as 18 tickets for free individual boxes. And, the fourth and final week (August 18th to 24th) is where things really start to heat up; We're giving away 2 tickets for 6 FREE months of Goodfood baskets as well as another 18 tickets for free boxes. It's safe to say that this is something you don't want to miss out on.
---
Make sure to place your order or subscribe for a chance at these amazing prizes!
Good luck and Bon Appetit!
See full contest rules & regulations here.