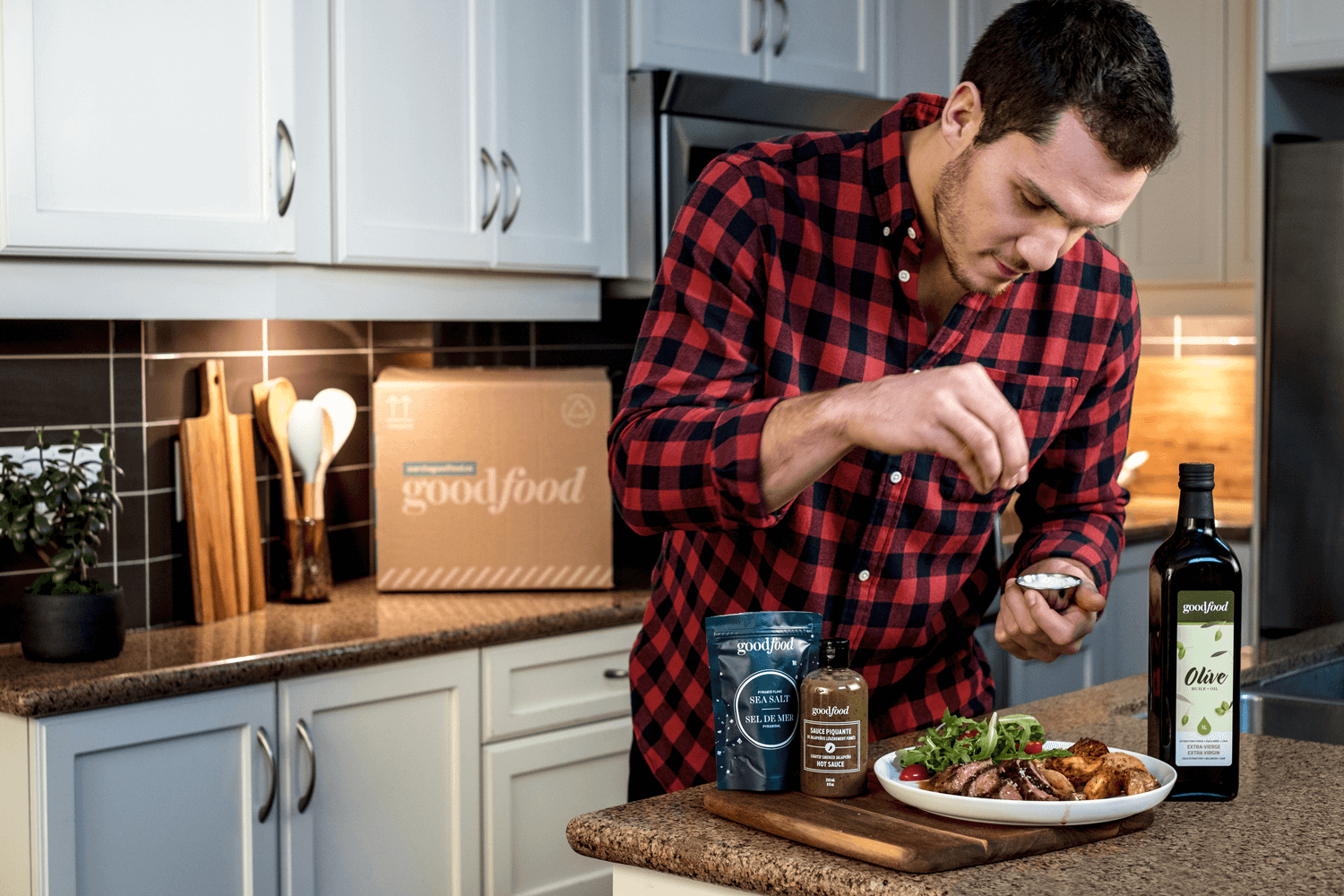 Player's Digest with Bo Horvat
Life as a professional hockey player is busy. As the captain of his team, a newlywed, proud dog dad, and soon to be proud father to a baby boy due in July, Bo Horvat's schedule is about to get even busier!
The former first-round draft pick from London, Ontario is in his sixth professional hockey season, with three consecutive 20 goal seasons and over 100 career goals under his belt. That's a pretty impressive resume for someone who joined the league at 19 years old.
Bo already has a pretty good idea of what it takes to succeed at the highest level, but these new challenges mean finding fresh ways to keep his daily routine running smoothly.

Morning Blitz

As a professional athlete, Bo needs the right fuel for intense morning skates, dynamic gym sessions, and keeping a sharp mind in team meetings. He also needs to find time to help out his expecting wife Holly Horvat, and Gus, their beloved French bulldog, at home.
To help manage his time and help out his budding family, Bo turns to Goodfood Breakfast in the mornings. Our ever-growing range of breakfast essentials like smoothies, pancakes, and oat bowls give the Horvats an easy, nutritional, on-the-go breakfast solution. The array of recipes meet changing cravings at home with minimal time spent prepping and cooking.
When Bo blends up his favourite smoothie flavour, PB&J, Gus isn't far behind waiting for a nibble of some of that all-natural peanut butter to fall his way!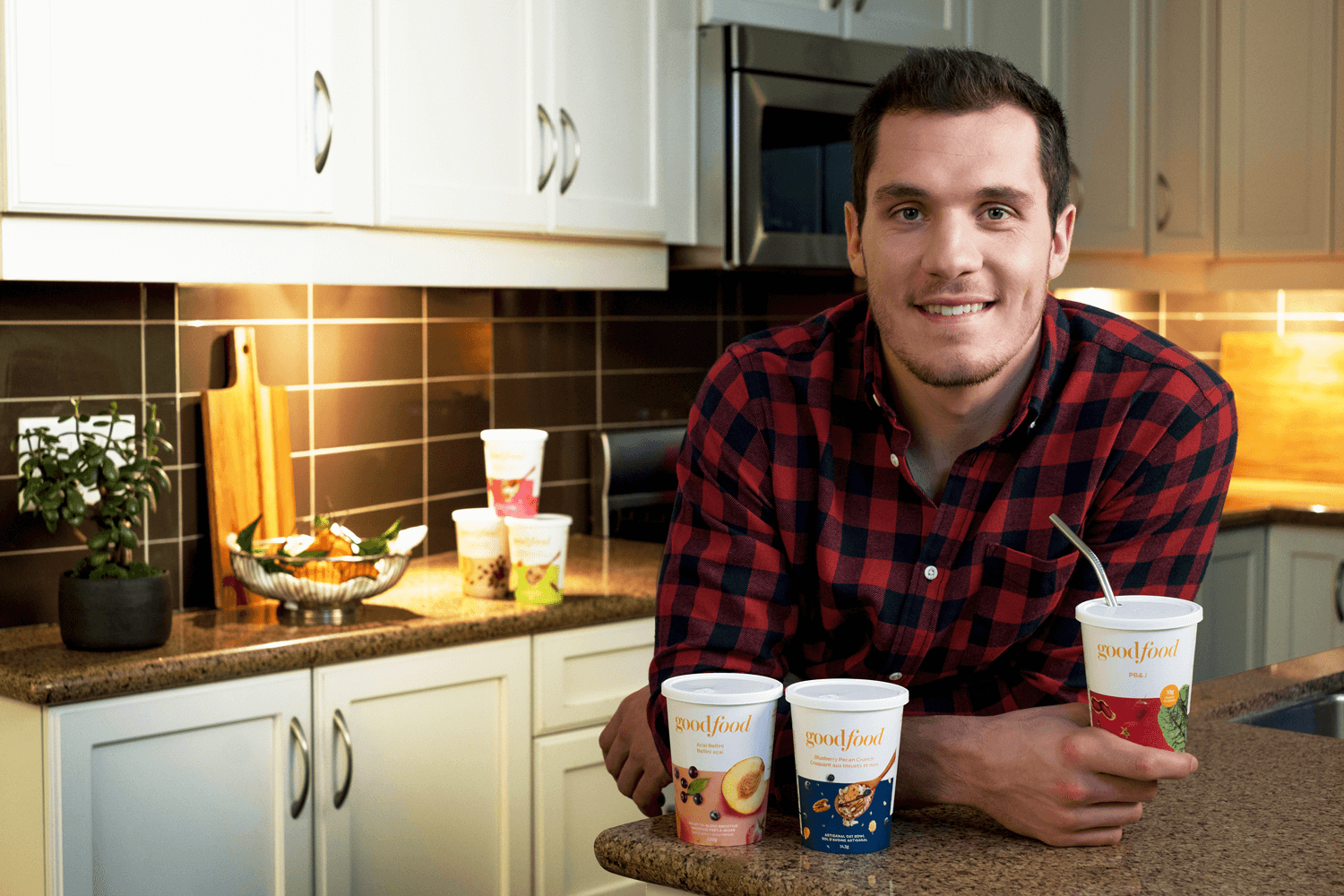 No Time for Fishing

It's no secret that Bo, Holly, and Gus love the outdoors. Whether they're on the lake, running mountain trails, or lounging at the beach, spending time in nature is important leisure time for the family in the offseason. Bo's even been known to reel in some pretty big fish while out on the lake!
During the grind of training camp, regular season, and playoff hockey, there's not as much time to hang out on the boat and cast fishing lines. When the rods are at the lake and the boats are stored away, Bo turns to Goodfood's Clean15 menu for delicious high-protein, low-carb meals.
Bo knows (sneaking in a little Bo Jackson reference in honour of Bo's namesake) that it's not just about the quality of the food he's preparing for dinner, but also the quality of the presentation. When Bo's under pressure (and a little David Bowie reference, since Bo's full name is Bowie!) to get the table prepped and dinner on the table in time, Goodfood makes it so simple that all you have to worry about is where to place the fork.
To keep up with Bo Horvat in 2020, follow him on Instagram @bohorvat and be sure to follow @goodfoodca as well for new recipes, ingredients, grocery essentials, and more added every week!
 
Image Credits
Feature Image, Image 2: via Goodfood
Image 1, 3: via Bo Horvat on Instagram