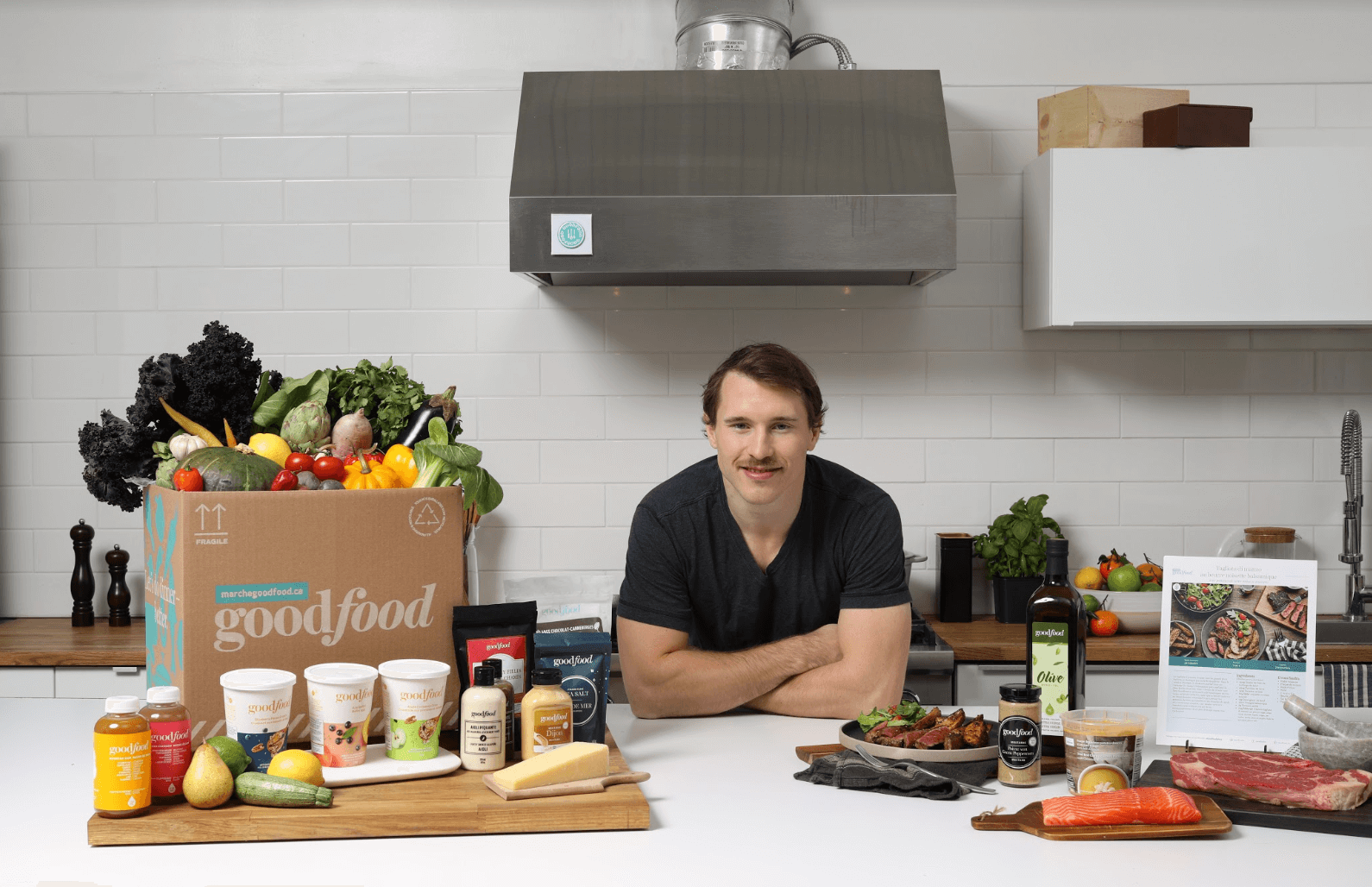 Player's Digest with Brendan Gallagher
It's game night. You inhale a deep breath of that crisp arena air and watch a cloud of frozen mist linger as you exhale. You step out from the bench and feel your freshly sharpened blades carve through that fresh, slick ice. Suddenly, the puck is within reach. That's when the adrenaline kicks in. A crack of your stick, the metallic clink of the puck hitting the crossbar — and it's in! The crowd goes wild!
Now that you've got hockey on the mind… We recently had the pleasure of speaking with Brendan Gallagher about life as a Goodfoodie, and of course, a beloved professional hockey player.
Often considered one of the hardest-working, most energetic players in the league, Brendan is a crowd-darling and fan-favourite for his work on the ice and in the community. This year, the alternate captain played his 500th career game and tried out our new menu options.
The Road to Success

Brendan Gallagher is no stranger to the exciting, active, and busy lifestyle of those in the professional hockey world. Born in Edmonton, Alberta, Brendan moved to Tsawwassen, British Columbia as a boy, where his father accepted a job as a strength and conditioning coach for a major junior hockey team.
Brendan went on to build his junior career, win a bronze and gold medal with national teams, and become a professional Canadian hockey player. But he didn't get there overnight; it took years of hard work, dedication, and sacrifice to get where he is today.
From a young age, Brendan understood the important role a healthy diet and exercise plays in an athlete's life and career. When you're balancing training, practice, games, travel, family, friends, and everything else that comes with being a professional athlete, it isn't always easy to find the time to shop, prep, and cook the healthy, protein-packed meals an active lifestyle requires. After all, it takes energy to skate fast, score goals, rally the team, and win the hearts of millions of fans!
That's where Goodfood comes in.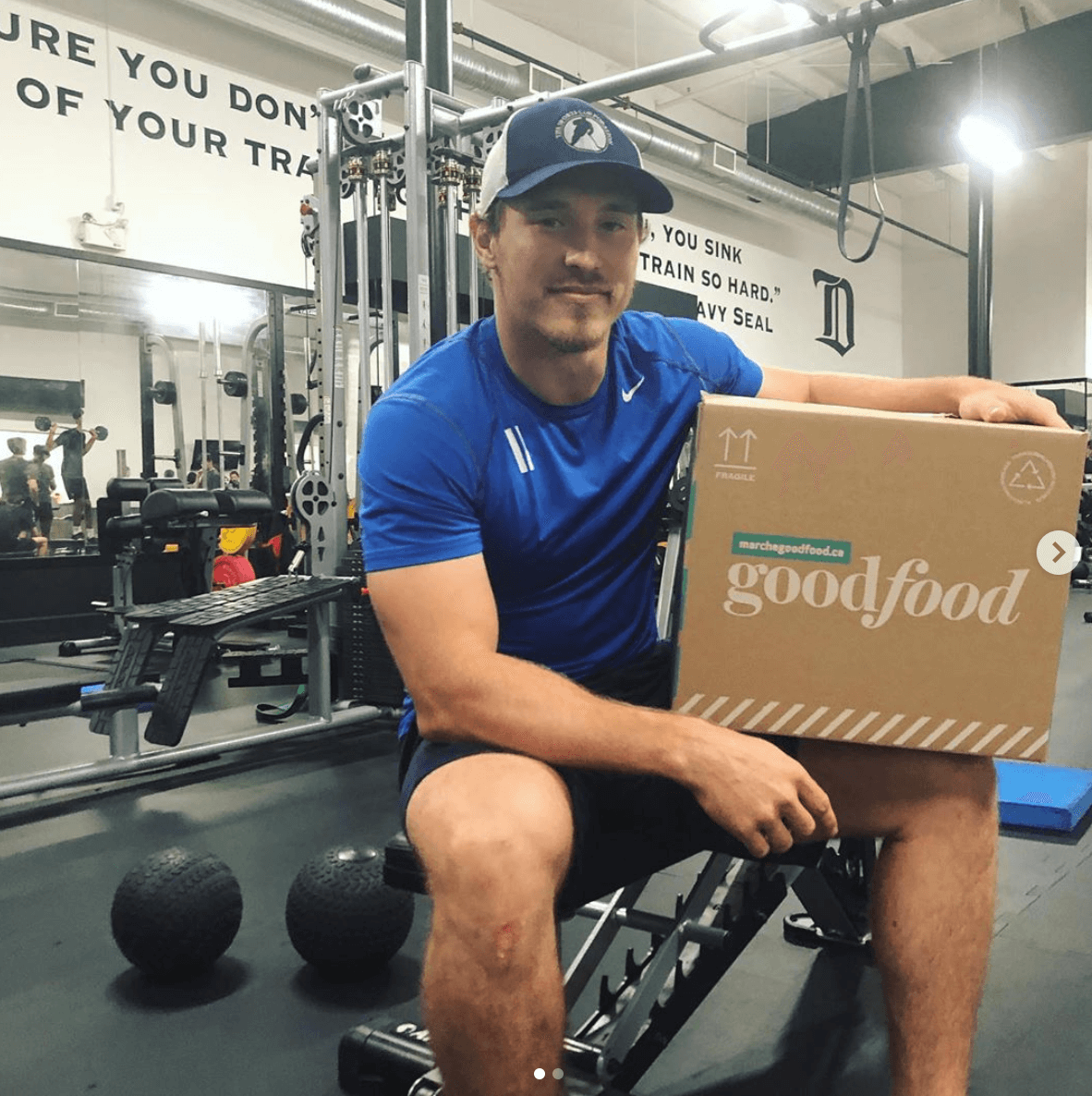 Officially a Goodfoodie! via Brendan Gallagher on Instagram

Fuelling an Active Lifestyle

Professional athletes have gruelling schedules that start at the crack of dawn and continue non-stop the whole day through. To get the early morning energy he needs to fuel his day, Brendan tried our new breakfast menu, designed for anyone on-the-go in the morning.
Brendan took a shine to our ready-to-blend smoothies, saying "Goodfood has made meal planning so much easier, especially for breakfast. All I need to do in the morning is grab one of their smoothie cups from my freezer and toss the contents into a blender with any liquid. Every flavour is packed with superfoods and they taste way better than anything I could make myself for breakfast 😜"
Our ever-expanding breakfast menu recently added all new smoothies, oat bowls, ready-to-bake pastries, coffee, and more.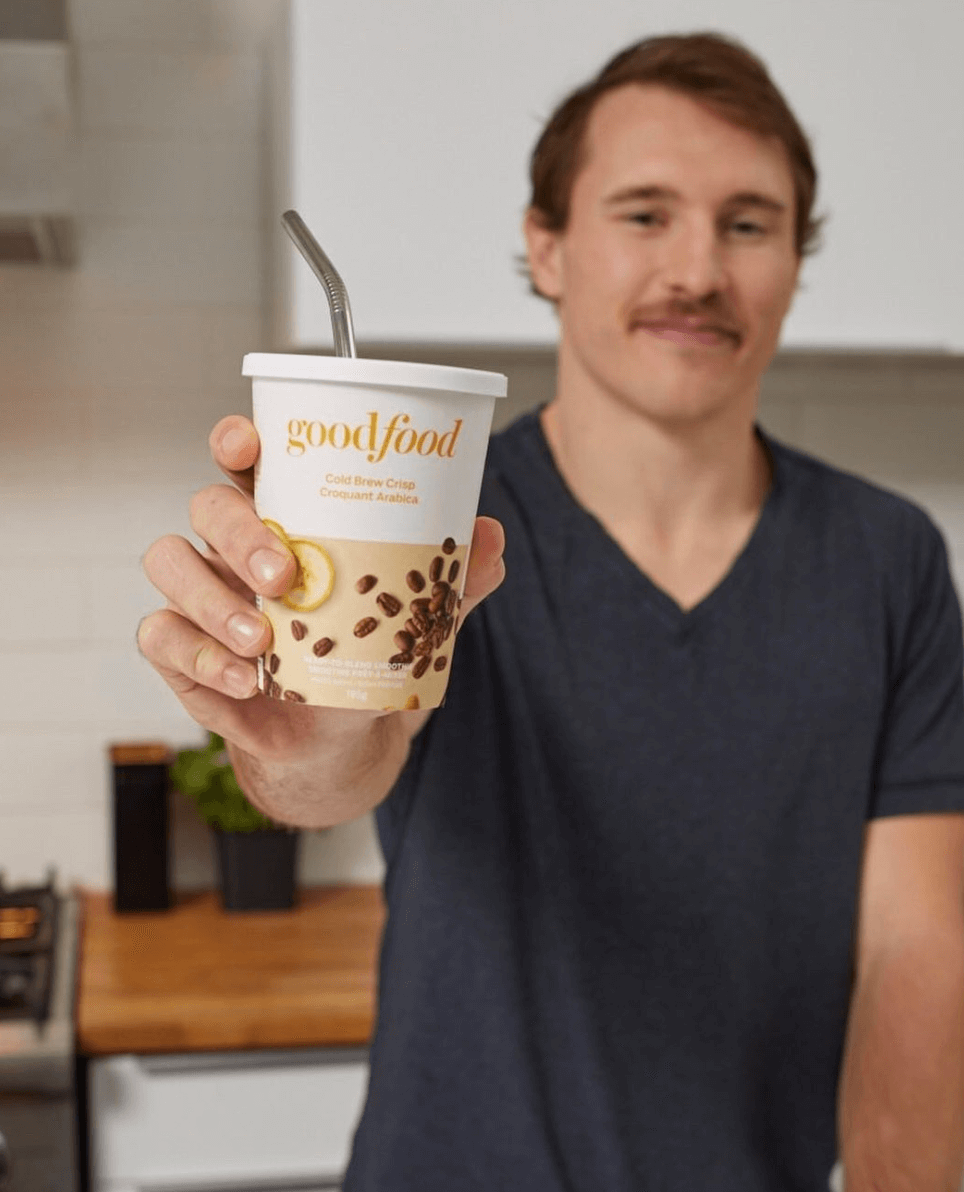 During a busy day of training, practice, press conferences, and photoshoots, it's essential for athletes to refuel with nutritious, protein-packed meals. Since last season, Brendan has been fuelling his active lifestyle with our low-carb, high-protein Clean15 menu and loving the low-prep, easy, delicious weekly meals.
As Goodfood's Nutritionist Olivia Menzies, R.D. explains, "Clean15 is great for anyone looking to increase their veggie intake and reduce simple sugars like white rice, white bread, and white pasta. The extra protein in the meals helps you feel fuller longer so you can achieve your personal goals and an overall healthy lifestyle."
With pre-planned healthy meals, pre-chopped fresh ingredients, and no-hassle doorstep delivery, Clean15 is the perfect menu for any busy athlete or active foodie.
To see what Brendan has in store for 2020, be sure to check him out on Instagram @bgally.11 and follow @goodfoodca for new recipes, ingredients, grocery essentials, and more added every week!
 
Image Credit
Feature Image: via Goodfood
Image 1-2: via Brendan Gallagher on Instagram