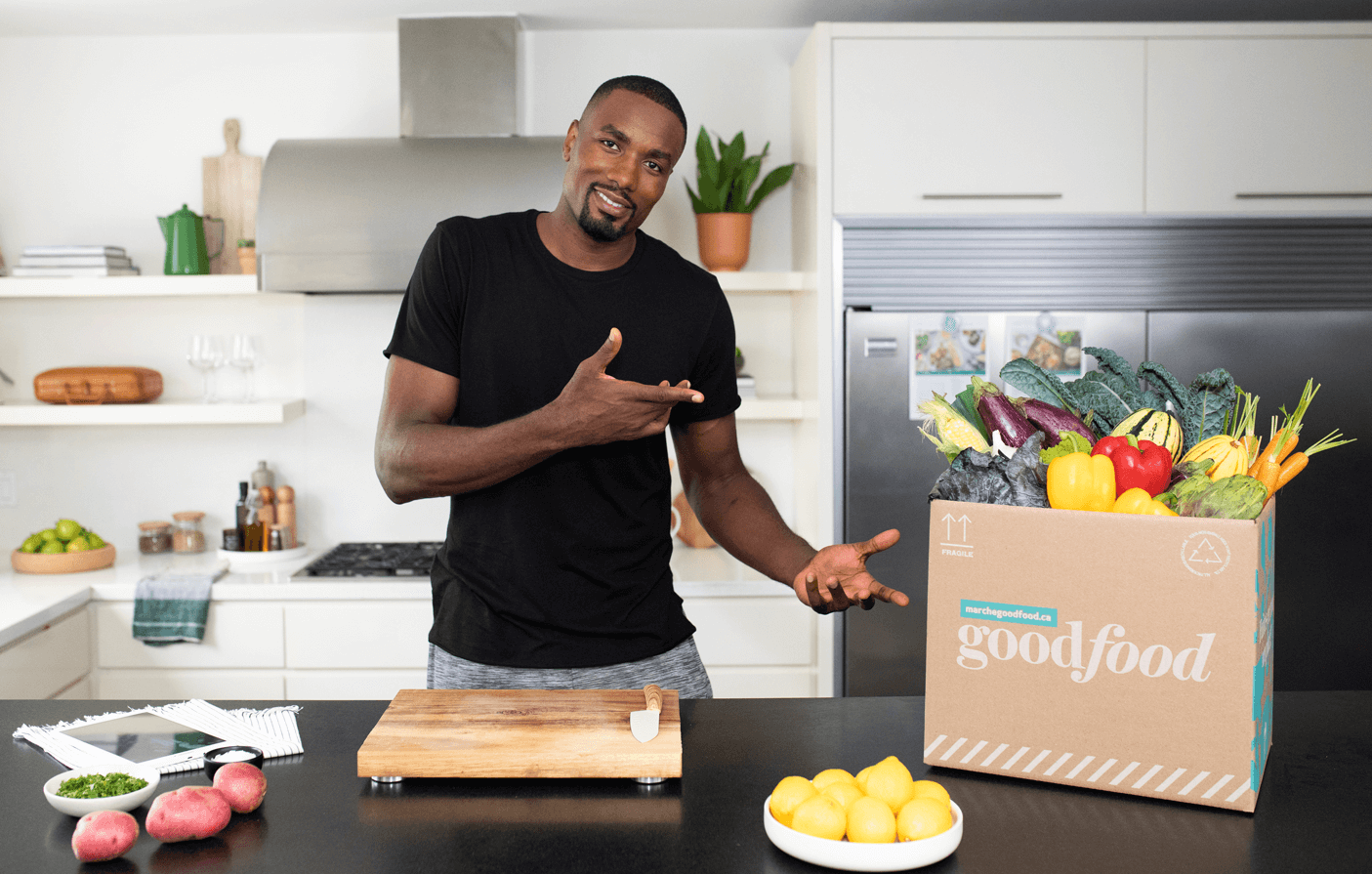 Player's Digest with Serge Ibaka
Creativity. Charisma. Passion. Quick thinking. Team spirit. The ability to perform under pressure. These qualities aren't just keys to success in professional basketball — they make for an excellent home chef as well!
Toronto basketball champion Serge Ibaka is well known for his awe-inspiring dunks and thunderous blocks, but there's a whole lot more to the 7-foot power forward than his highlight-reel performances on the court. A man of many interests, from fashion to philanthropy, Serge is also a bona fide foodie.
Serge's love of food traces all the way back to his place of birth, Republic of the Congo. As the youngest of 18 children, his favourite dish was (and still is) fumbwa, a traditional stew made with ground peanuts and spinach. Having also lived in France, Spain, the United States, and now Canada, Serge became fluent in four languages as well as the art of cooking.
As the star of his own YouTube cooking series, How Hungry Are You?, the pseudonymised "Mafuzzy Chef" interviews his friends and teammates while cooking for them. The twist? Let's just say you won't find any of his spotlight ingredients featured on our menu any time soon!

Teamwork Makes the Dream Work

This year, we've partnered with Serge to help more Canadians drop the shop, inspiring them to follow in his (size 16) footsteps and cook healthier meals at home. In Serge's own words; "I'm a foodie and love to cook! Goodfood helps me discover fresh, new ingredients and makes everything so easy."
You may have already caught him on TV cooking our recipe for Charred Steaks with Cacio e Pepe Corn on the Cob & Roasted Red Potatoes:
A Presence on and off the Court

Revered for his defensive prowess and work ethic, Serge has proven to be championship-calibre, commanding respect from opponents and drawing adoration from fans all over the world.
Serge knows that wowing crowds doesn't always need to involve gravity-defying feats of athleticism. Recently he took a break from his busy schedule to cook our Clean15 recipe for Vietnamese Chicken Lettuce Cups with Crunchy Slaw and show off his cooking skills on Instagram: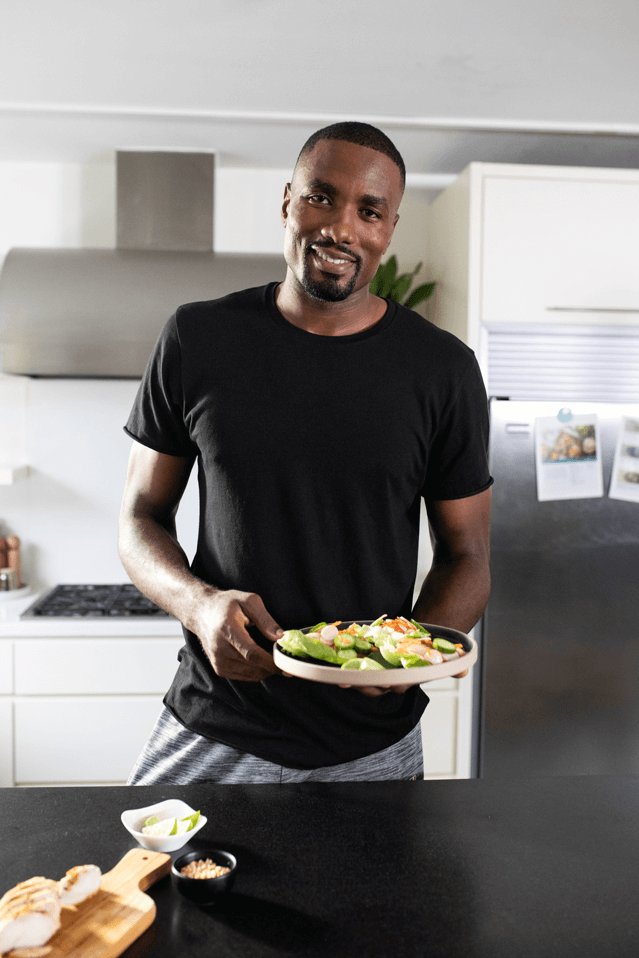 "New year, same goals. Make it easier with @goodfoodca."
Between the rigours of training, the constant travelling, and the pressure of competing at the very top, putting a decent, healthy meal together is a challenge for professional athletes.
Our Clean15 plan is perfect for professional athletes like Serge, but also for anyone striving to reach their fitness goals. With plenty of veggies, this low-carb, high-protein plan provides a nutrient-rich source of fuel for even the most active lifestyles without ever compromising on flavour. As an added bonus, Clean15 recipes are all ready in about 15 minutes!
To see what Serge has in store for 2020, be sure to check him out on Instagram @sergeibaka and follow @goodfoodca for new recipes, ingredients, grocery essentials, and more added every week!
 
Image Credits