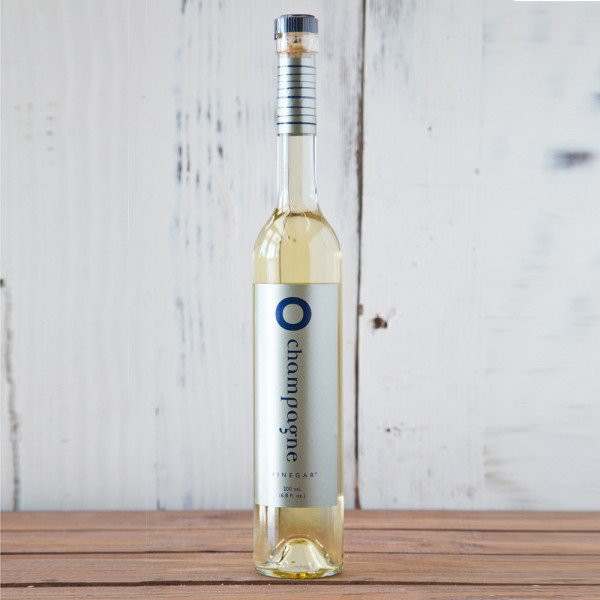 Raise a glass to Champagne Vinegar
Origin: Reims, France
Made from: Chardonnay and Pinot Noir grapes
Try it in your next Culiniste box: Freekeh Salad featuring Brussels Sprouts Two Ways, Pickled Raisins and Vincotto
With Valentine's Day fast approaching, we're by your side with some great ideas to heat up your evening on February 14th and beyond. To ignite your senses, there's no better time to pop open a bottle of champagne vinegar! This ritzy dressing can jazz up even the simplest of salads and sauces, with its signature zing and mellow fruity tang.
Champagne vinegar is made using Chardonnay and Pinot noir grapes, the same varieties that are grown for sparkling wine in Reims, the champagne region of France. Each grape hull is removed before its liquid is drained, resulting in a rich champagne flavoured vinegar that is white in color and contains a hint of vanilla in its after taste.
Give your greens a kick with this easiest of vinaigrettes: combine 3 parts extra virgin olive oil with 1 part champagne vinegar, a dollop of Dijon mustard and a pinch of salt. Add a splash of champagne vinegar in your marinades to add an acidic oomph to white meats, or drizzle some into your marinara sauce next Pasta Night to enhance the wonderful tomato flavour.
Have some leftover champagne from an upcoming romantic evening? Unlikely! But if you do, store leftover champagne in a mason jar at room temperature and cover with a cheesecloth (no lid). In a few weeks, you'll have your very own homemade champagne vinegar!
Let's toast to this wonderful ingredient. But don't take our word for it, try it out yourself:
Freekeh Salad featuring Brussels Sprouts Two Ways, Pickled Raisins and Vincotto