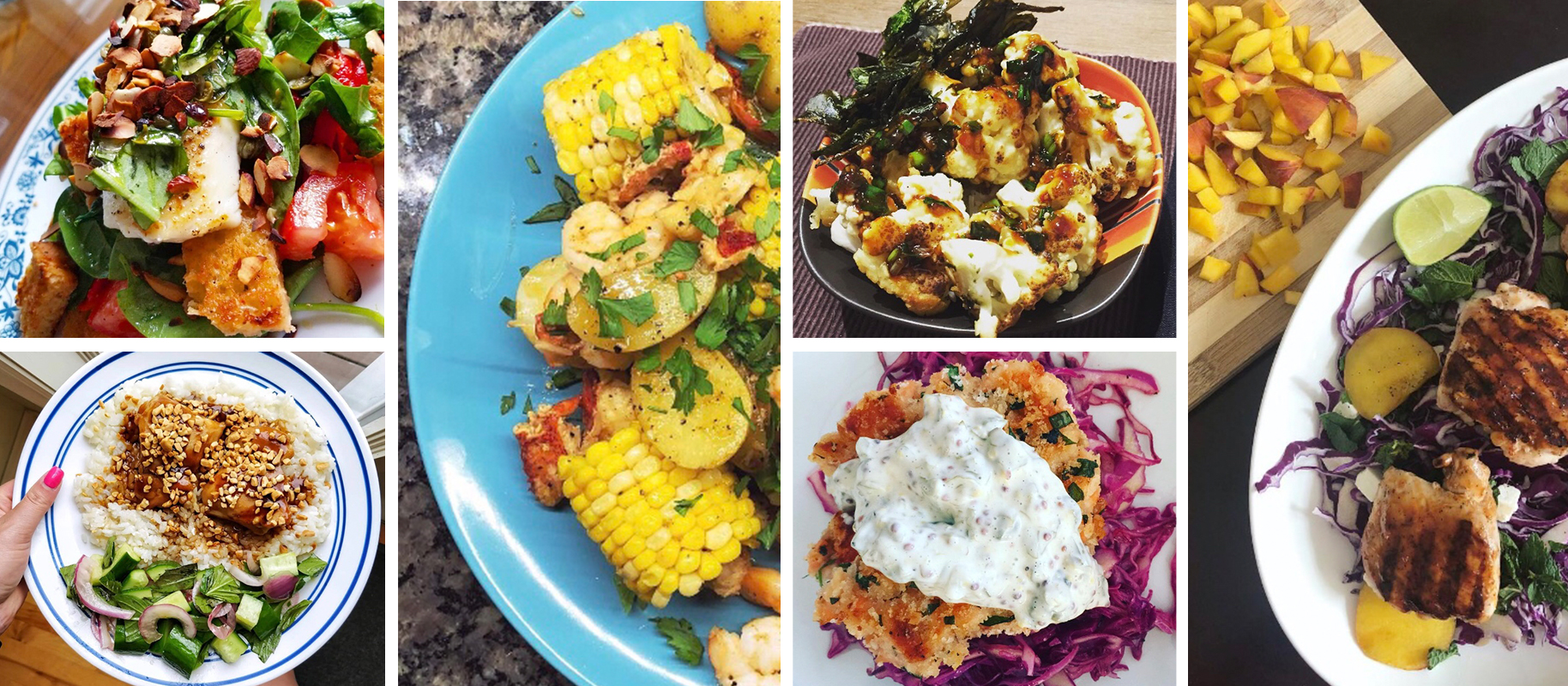 RELEASE YOUR INNER CHEF: Goodfoodies talk cool ingredients, fun flavours, and more!
We work day-in, day-out to come up with innovative recipes that will impress, inspire, and get our members itching for more! An important creative component of our recipe development process is incorporating unique ingredients and flavour combinations to ensure that we always unveil exciting and mouth-watering menus, week after week.
Read on to hear what some of our members have to say about how Goodfood gets them cooking adventurous meals they never otherwise would have, with unique ingredients not found in a typical grocery stores and elevated flavours they've never before experienced!
__________
"I am cooking things I would have never cooked before. One of the best things is that in each recipe there is one nuanced detail or sauce that really elevates the dish to a new level." – Jason
"Excellent recipes with great flavours. Great way to add some new meal ideas to the repertoire." – Sarah
"Goodfood makes it easy to make wholesome, fresh, and tasty food. I love using it to experiment with ingredients that I wouldn't normally use." – Mark
"So far every Goodfood meal I have cooked tastes great. I love how the tastes are inspired from a variety of cultures. Marvelous!" – Lisa
"The recipes are fantastic, creative, easy to follow, and the flavours are incredible. I'm making foods I would have never tried making before." – Anne
"The selection is amazing especially if you like to try new ingredients and dishes from different countries. I love that I get to learn how to prepare different things." – Ashley
"The meals are really tasty. The best part is using flavours and ingredients I normally wouldn't." – Jenn
"I have travelled the world and am a self professed "foodie" – the food is absolutely delicious. My husband and I love the flavours and ability to learn about 'new to us' ingredients!" – Farah
"I love Goodfood. My favorite recipes are when they showcase unique ingredients I haven't had a chance to work with before." – Alexandra
"The taste experience is outstanding with elegant spice combinations in just the right proportion, seasonal flavours and interesting international fusion dishes." – Sheryl
__________
What have been your most memorable culinary discoveries throughout your Goodfood journey? Share your experience by reviewing us on Facebook, Google and TrustPilot!
Photo credit: @sewmuchfood, @green_hm, @spooninforkin, @benoitclaude, @ju_philippe, @sarenasashafood via Instagram