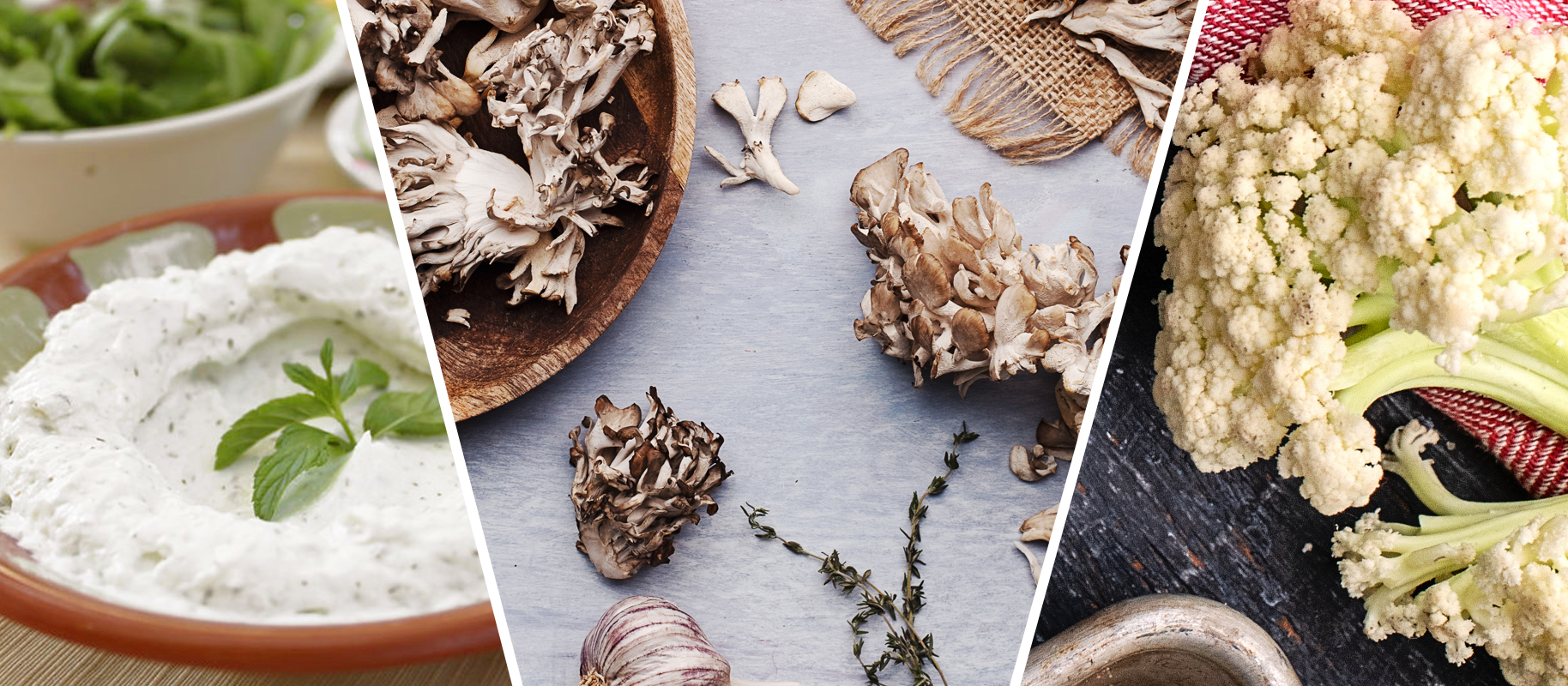 SEPTEMBER 2019: SPOTLIGHT INGREDIENTS
The return to routine during the back-to-school season doesn't mean returning to the recipe rut! Check out these exciting spotlight ingredients for the month of September:
LABNEH
Popular in Middle Eastern cooking, this soft cheese is made from strained yogurt and the resulting rich-yet-tangy flavour combination is an absolute must-try. Whether you prefer sweet or salty, labneh will complement just about any dish. Thick and spreadable, this versatile ingredient can even be used as a healthy substitute for cream cheese!
MAITAKE
Literally meaning "dancing mushroom" in Japanese, these flavour-packed fungi are renowned for their medicinal qualities—but we prefer them for their rich, earthy taste and their delicate, feathery texture. While many claims have been made of their health benefits, we unfortunately can't promise they'll help you improve your dance moves!
FIORETTO
More tender and dainty than your traditional cauliflower, this elegant vegetable is like a beautiful bouquet of flavours! Actually a non-GMO cross between broccoli and cauliflower, its thin, tender stems and tiny florets are mildly sweet with grassy undertones. This delicate delicacy is hard to get a hold of, so catch it while you can!
---
Check out the spotlight ingredients on the menu!