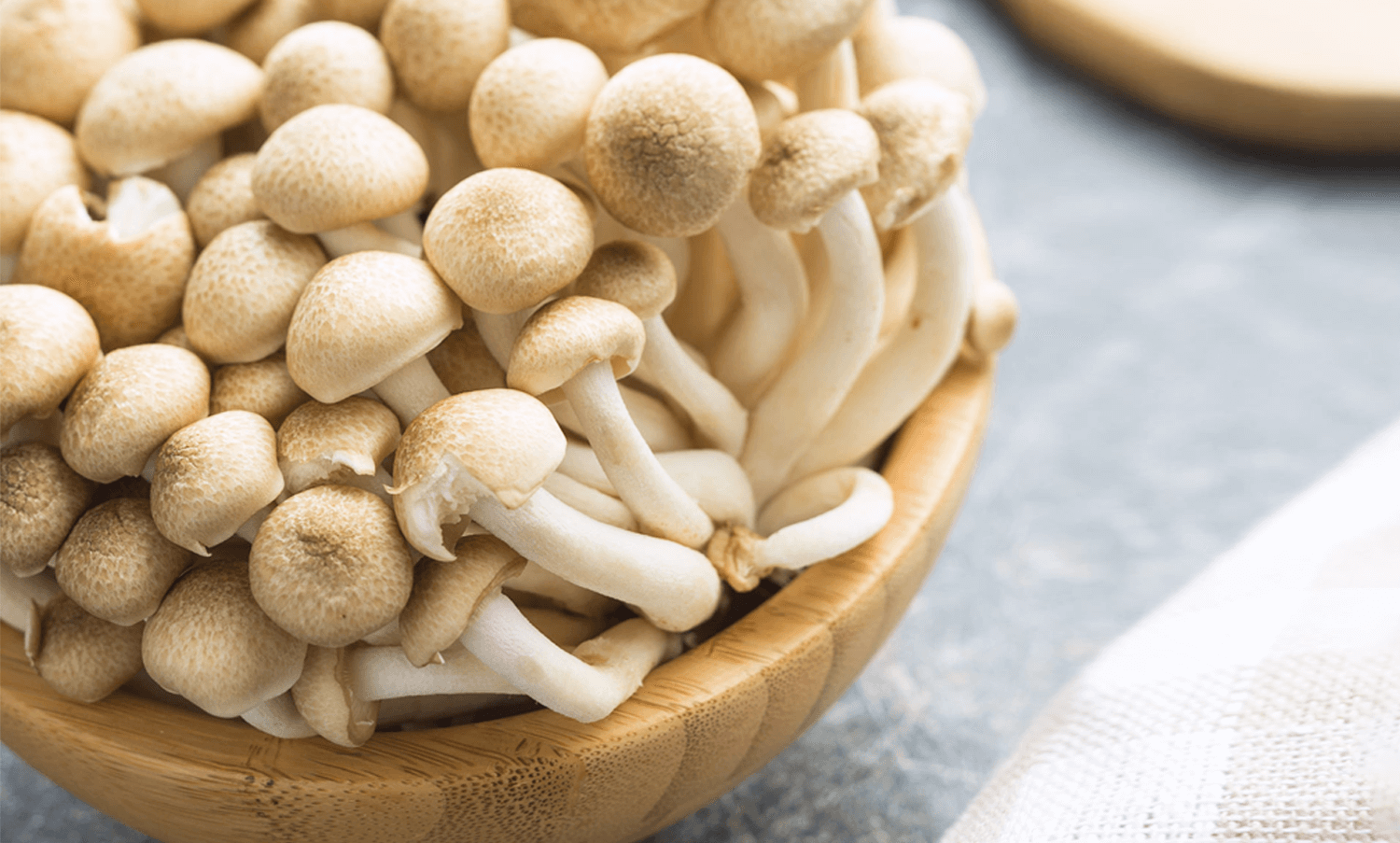 Shimeji Mushrooms
For centuries, wild shimeji mushrooms grew in delicate, tight-knit clusters on the bark of ageing beech trees in the lush forests of Japan. These days, dozens of species of shimeji mushrooms are cultivated around the world for use in a variety of dishes.
A particularly popular ingredient in Japanese cuisine, these long, thin, mushroom clusters are prized for their mild, nutty flavour and crispy texture. They lose all bitterness when cooked and make a flavourful addition to soups, stews, stir-fries, rice bowls, and nabe (hot pot).
Like other edible mushrooms, these versatile fungi are low in fat and high in fiber, protein, niacin, and potassium.

Shimeji Mushroom Recipes

One of our favourite finds in the fungi family, shimeji mushrooms add a delectable umami flavour to any dish.


Featuring:
Sirloin steaks
Baby spinach
Shimeji mushrooms

Featuring:
Pancetta
Yu choy
Shimeji mushrooms
 
There's not mushroom for debate — shimeji mushrooms are a hit! Try this fantastic fungi in this week's spotlight recipe for spiced pork chops over bucatini pasta.


Featuring:
Pork chops
Baby bok choy
Shimeji mushrooms
 
You can find this spotlight ingredient and more on your selection page this month!
 
P.S. Don't forget to tag @goodfoodca in your photos of shimeji mushrooms and other unique Goodfood ingredients on social media!
 
Image Credits
Feature Image, Image 1-4: via Goodfood