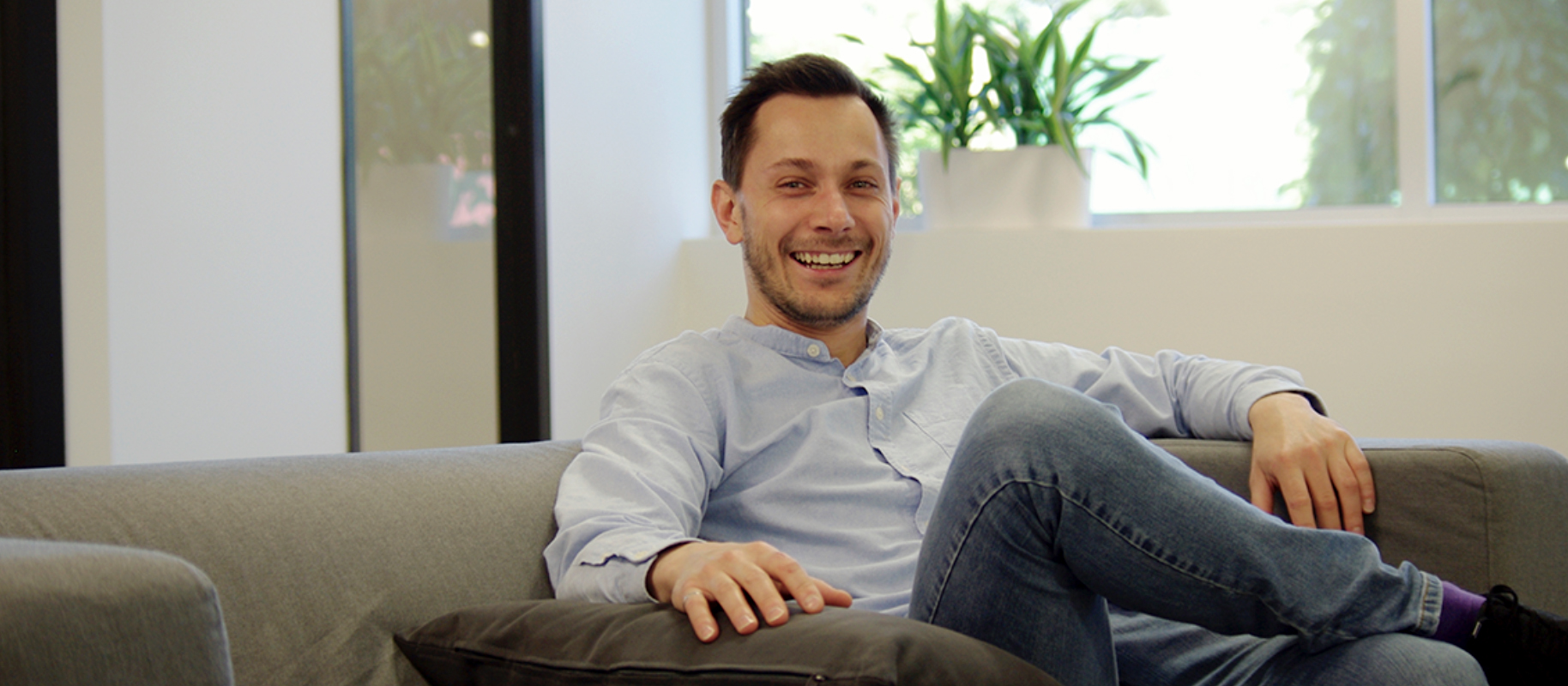 SMOOTH OPERATIONS with Maxime Lavoie
Day after day, week after week – truckloads of fresh produce, meats, cheeses, and just about every other type of ingredient imaginable flow into the Goodfood production facility. With barely a moment's rest, they're systematically transformed into meal kits at lightning speed, ready to be enjoyed by tens of thousands of Canadians from coast to coast. But behind every well-oiled machine is a shrewd and diligent engineer. At Goodfood, Maxime Lavoie, Director of Operations fills that role with an abundance of dedication and enthusiasm.
Max is rare specimen; while touting a disciplined engineering acumen, he also has proud agricultural roots, allowing him to look at operations with a unique and insightful point of view.  
"Food was always important in our family. My mom kept a garden and we would eat fresh vegetables all throughout the summer and autumn. During the winter, we would spend most of our time at the maple farm preparing for the spring season. I remember lots of quality time spent with my dad and the family at the maple farm – making maple syrup, eating home-cooked comfort food and sharing stories. From a young age, I developed a taste for top-quality ingredients and realized the value of enjoying a meal with good company."
In university, Max studied process optimization, production planning, and logistics. However, the lesson he stresses as being the most important is the structured approach to problem solving. After graduating, Max put these learnings to use as a management consultant at Deloitte, helping Fortune 500 companies implement strategies and optimize their businesses. Once landed at Goodfood under the guidance of President & Co-founder, Neil Cuggy, Max got to work applying many of the best practices he picked up while consulting. In a constantly evolving environment growing at an explosive pace, Max doesn't bat an eyelash and takes on every challenge with a smile.
"Working at Goodfood is so much fun! We're a great bunch of dedicated people who want to revolutionize the food industry and shape the way Canadians are eating. Growing at our speed is definitely challenging since as the company expands and innovates, our challenges become more complex – but the flipside is that they also become more impactful and fulfilling! What I love the most is that we are constantly learning new things and that all our roles are evolving quickly. There are so many projects in various stages of implementation that I never get bored –  and I absolutely love playing a part in the strategic decisions that are shaping our business!"
While intensively process-oriented, data-driven and analytical, Max is still very much in touch with the foundation on which Goodfood is built – its people. With hundreds of employees, thousands of members, and gigabytes of data, he somehow maintains a balancing act between left and right brain that would make most people's heads spin. Efficiency is certainly a priority, but Max asserts that he'll never replace a person with a machine, choosing rather to grow into automations and optimizations.
"Goodfood will always require a skilled team handling our fragile ingredients and ensuring that the best quality is sent to our members. Automation will allow us to portion less complex ingredients more quickly, easily and cost-effectively while the team can focus on more critical ingredients. The automation will also give better opportunities to our employees by enabling them to develop new and varied competencies."
At the end of the day however, Max's main obsession is quality which he monitors fanatically, day-in and day-out.
"We really care about the experience and the quality in every aspect of the production. Every morning, I'm waking up thinking about the projects we are working on and what else we should be doing to improve quality. There's no shortage of ideas – and that's just the way I like it!"
At its core, engineering is about creating change – and Max has an appetite like no one else – both literally and figuratively (just ask our Test Kitchen!).
See what Max has been working on getting onto your dinner table this week, check out the menu!
Have a question for Max? Reach out to our Member Happiness team and they'll be happy to get an answer for you!