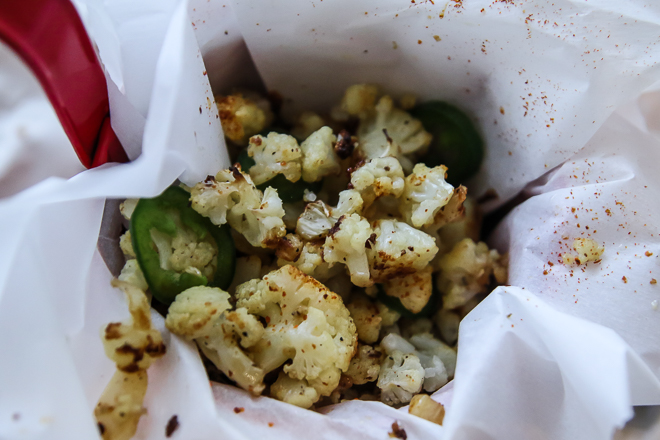 Super Bowl Super Snacks (Part 1): Jalapeno Chili Cauliflower Popcorn
There's no Superbowl Sunday without delicious snacks and finger food. The usual nachos, buffalo wings, and pizza are staples at any party. But why not spin things around a bit and try something healthier this year without sacrificing taste and flavour.
Upon researching healthier alternatives for Game Day snacks, I found this awesome cauliflower popcorn recipe that is pretty life-changing. What's great is cauliflower is so pliable and versatile, using it as a substitute for rice, pizza crust, mashed potatoes. Dress it up with something sweet, spicy, or citrusy. Really, the possibilities are endless!
Check out my recipe for this Jalapeno Chili Cauliflower Popcorn here. For cooking instructions, visit my website at rosycheeksproject.com.
INGREDIENTS
1 organic cauliflower, medium (approx. 5″)
2 cloves of fresh garlic, roughly chopped
1 tsp grapeseed oil
smoked paprika, 1 tbsp
cayenne pepper, 1 tsp
salt & pepper to taste
 Jollia is passionate about nutrition, crazy about whole foods, and is always on the hunt for healthy recipe inspirations. She's also the blogger at RosyCheeksProject where she writes about optimal gut health and shares her favourite gut-healthy recipes. You can catch her in action on Instagram (@rosycheeksproject) or see what's brewing in her kitchen at RosyCheeksProject.com.