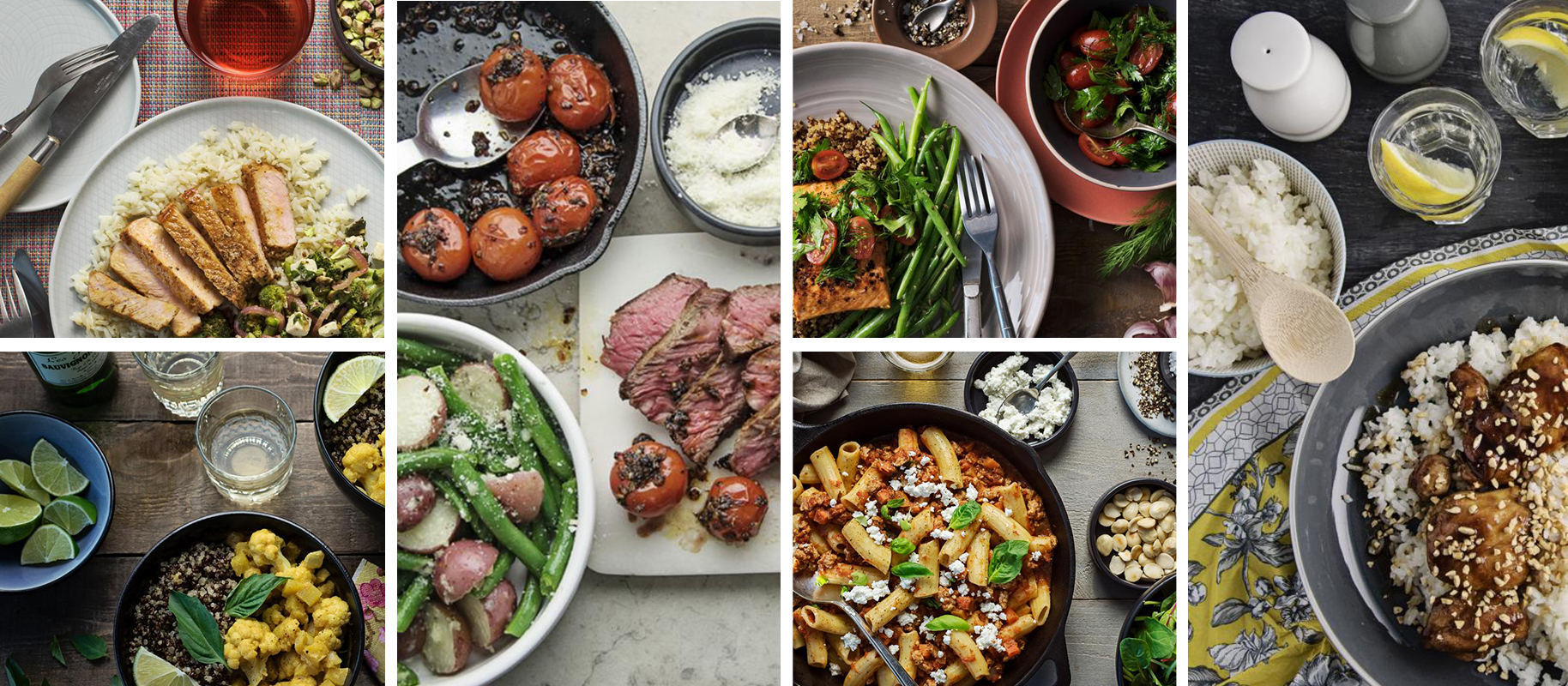 TAKING IT EASY THIS FALL with our Goodfoodies
When you hear the word "fall", what comes to mind? On the one hand, we think of all the great things associated with this season: apple picking, sweater weather, and colourful leaves. On the other hand, the thought of readjusting to the hectic back-to-school routine, with days only getting shorter and colder, brings about new challenges we didn't have during the summer.
Our Easy Prep plan is perfect for relieving the time-crunch & stress synonymous with the change of seasons. With pre-chopped ingredients, your dinner is on the table in about 20 minutes, giving you more time to take it easy and enjoy the autumn bliss!
Read on to hear from some of our members who have fallen in love with our Easy Prep plan!
"I've been a Goodfood customer for about a year or so and love not having to wonder what's for dinner! Not having to plan or shop for a few meals a week has really cut out some stress (and there has been less food waste in my house). I was so excited earlier this year to see the Easy Prep meals! This already great service is now even better because so much of the peeling and chopping is already done. Dinner is on the table in even less time! Thanks Goodfood!" – Christine P.
"My partner and I love your service as it gives us both more time to focus on what is important (not in the grocery store) and an ability to try new things. Easy Prep allows us to select certain meals that we know we can cook in time to meet our busy schedules. We find the recipes are still as delicious and creative as ever but are now so much faster to prepare! We use less kitchen utensils and less prep space (which is at a premium in our kitchen!), while finding that your portion sizes are on point. Keep up the amazing work!" – Nick B.
"I must admit that as a loyal customer of GoodFood, I already feel lucky that delicious and healthy meals come organized to my doorstep. However, when I saw the option of Easy Prep, I thought I would give it a try to see if it really made a difference. And guess what – it does!! I was sold the day I was running late and asked my husband if he could start on dinner. Easy Prep was brilliant!! When I came home, to dinner being served to me and our children, it set the tone for the evening! My husband, who starts his busy day at 5:30am was happy that he could effortlessly be the hero! It is a service that I wish I had grown up with as a child. My Mom appreciated the milkman, I am thankful for Goodfood! Thank you once again Goodfood for acknowledging the importance of quick healthy meals and for enabling all of us to eat healthy! Stress free time in the kitchen, together around our tables is priceless!!!" – Nancy C.
Check out the fall-inspired recipes coming up on our Easy Prep menu here!
Have you tried our Easy Prep plan? Let us know your thoughts by sharing your experience on Facebook, Google and TrustPilot!