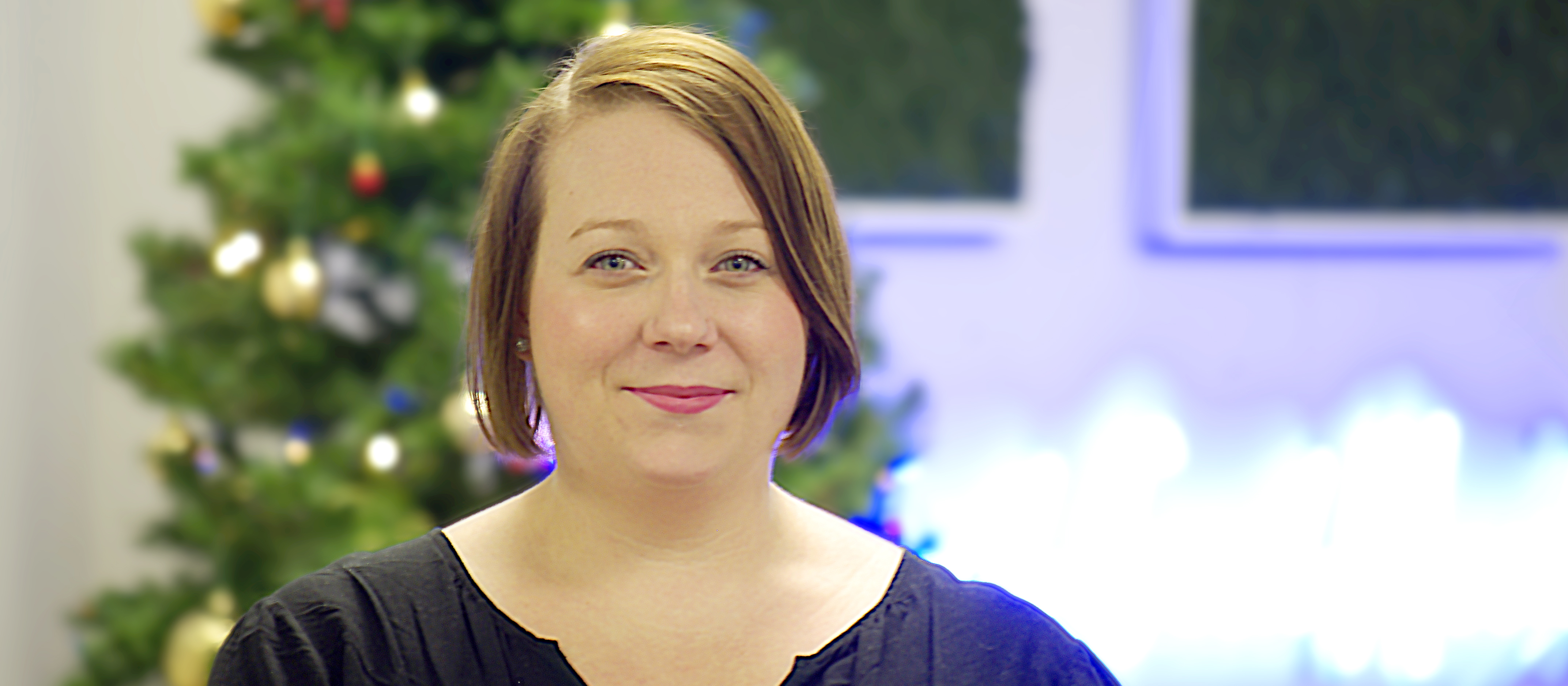 THE CASE FOR CULTURE with Michelle Mathieu
What does it take to get you excited to come into work every day?
Goodfood's Office Manager, Michelle Mathieu gives her take on how creating a positive company culture acts as the glue thats keep the Goodfood family together.

Amongst some of the many other hats she wears, Michelle has enthusiastically taken on the mission of keeping the rapidly growing Goodfood office under control, as well as being our resident party planner, interior designer, office perk coordinator, and the first name that comes up when any unconventional issue presents itself. Without Michelle's perfect balance of quick thinking, people skills and dedication to building a harmonious work environment, Goodfood's culture would not be at the level it sits at today.
Michelle grew up in British Columbia and came to Quebec at 18 years old to do a French immersion program. Living on the West Coast her whole life, she never learned the language, despite her dad originally being from La Belle Province. Fearless of jumping on a good opportunity, she moved across the country to northern Quebec on her own, and made some great friends with whom she moved to Montreal afterwards. She began her career in Administration and Project Management at just 19 years old. "I worked in a medical clinic, which was super fast-paced and there was not a lot of guidance so I had to manage and take on a lot on my own". This first job helped Michelle quickly gain great experience and build her management skills. It also combined her love for being organized and her passion for interacting with people, which helped her realize she had found the right career fit.
So how did Michelle get her current role here at Goodfood? Just like many good things in life, it kind of just happened when she was least expecting it. "This past January I randomly got a message on LinkedIn from the Talent Acquisition Manager at Goodfood asking me if I would be interested in hearing more about the Office Manager position. I've always been a huge foodie (ask anyone) and really enjoyed my past experiences as a Goodfood customer, so I decided to get more information. I came for my interview and the rest is history! I couldn't pass up the opportunity to work with such amazing people, in a fast-paced environment, which I love to work in. It was pretty much a done deal for me following my first interaction with Goodfood."
Michelle fit right in with Goodfood's company culture, and has played the most crucial role in evolving it in tandem with Goodfood HQ, ultimately creating a space that inspires positivity and productivity.
One of her favourite projects has been tackling the sterile white walls and intimidating open spaces to transform the office into everyone's second home. "When I started, the office was pretty bare and in dire need of some TLC. I've now decorated over 10 conference rooms, added an abundance of zen-inducing plants & greenery, a mural that reminds everyone of our core values, and most recently we got a neon sign that says 'Good Food Good Mood' in our kitchen (which was all over everyone's Instagram and I am still super stoked about it)!" Michelle also makes sure that there are always nice perks for Goodfood's hardworking employees to fuel the motivation even further. From the amazing selection of coffee, drinks, and snacks, to the regular Thursday visits from a massage therapist, office life is first class thanks to Michelle.
Aside from the day-to-day delights that Michelle dreams up, she takes care of planning events to get busy minds off of work and socializing with colleagues. Each department contributes significantly to Goodfood's success, and as the company continues to grow at lightning speed, Michelle makes it a priority to celebrate company milestones all together and not just individually within departments. Having orchestrated countless parties, get-togethers, team-bonding activities, shindigs, bashes, and 5 à 7's (or happy hours for non-Quebecers), new faces and familiar ones alike get to chat, know each other better and just have fun. This time of year is especially event-filled. "With the holidays coming up we are planning so many events for everyone: from small things like secret Santa, holiday movie night, and ugly sweater day, to much larger events like our holiday parties for the office and warehouse employees!"
When asked her secret on how she is able to impact employee morale so positively, the answer was simple. "Communication, listening, caring about everyone, and really trying to implement things that people want. For example, as a result of employee feedback, I switched our bottled water cooler to a water machine that connects directly to the water source and uses no bottles. Now our employees are never running out of water and we're doing good things for the environment! It's really great to see the effect one positive change can have on a company's morale." While this may seem like a small victory on it's own, these accumulated everyday efforts are the puzzle pieces that make up the Goodfood culture.
Some of Michelle's side talents that don't go unnoticed include naming conference rooms (our newest addition being Guacamole), memorizing people's favourite beers, and picking out top-notch charcuterie platters just because (surprise) people at Goodfood love eating.
You might be wondering at this point what Michelle's favourite food is: "Hands down, shrimp scampi. It's my go-to for everything." And she is our go-to for Montreal restaurant recommendations, which never disappoint!
As a Goodfood employee writing this blog post, I can attest (and I speak for everyone) that even though many days it goes unsaid, we are eternally grateful for all of the hard work Michelle puts in everyday to make Goodfood an incredible place to work.
---
If reading this has piqued your interest in working at Goodfood – we have lots of open positions! See what we're hiring for here.