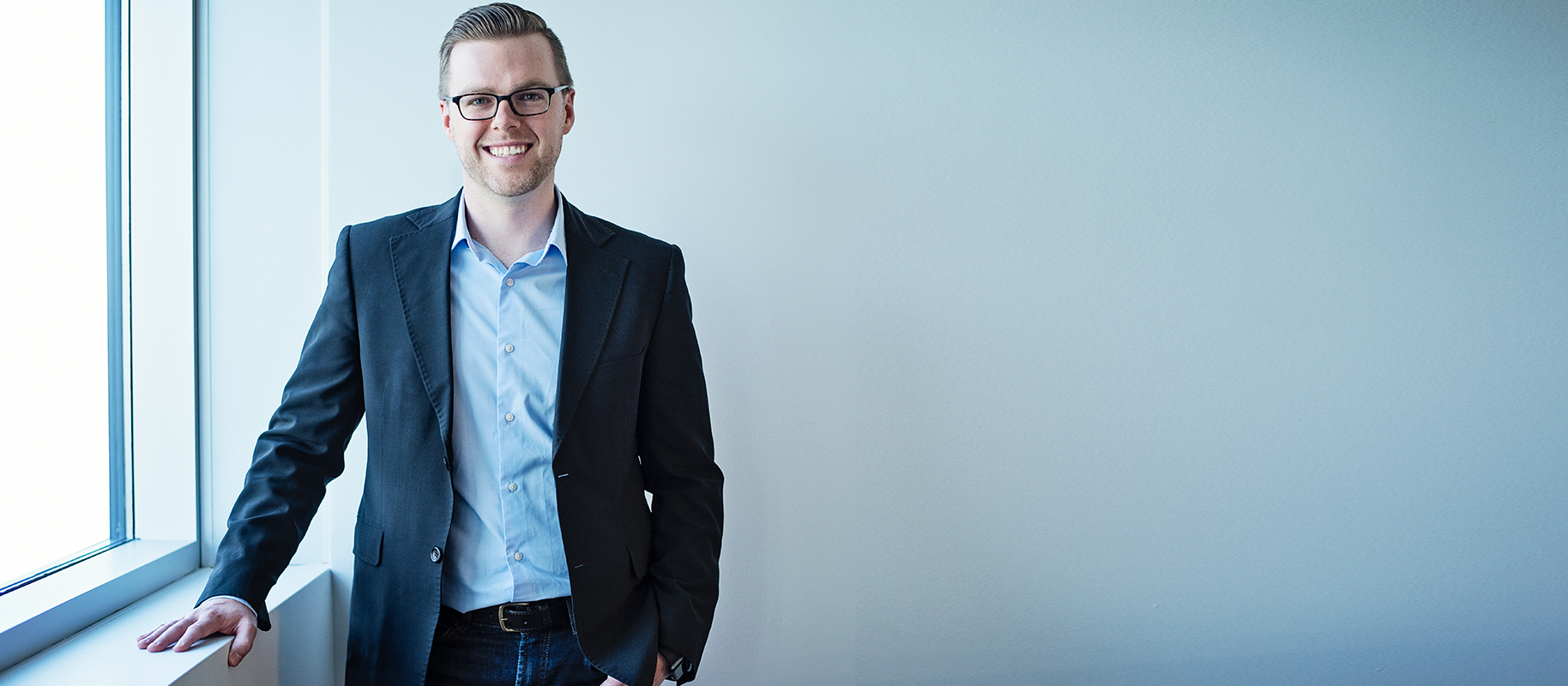 The Entrepreneurial Experience with Neil Cuggy, President & COO
"No risk, no reward."
You've probably heard this age-old adage at one point or another in your lifetime.
While most of us are perfectly content with the predictability and security of our 9-to-5 day jobs, there are always a few daring souls who are willing to challenge the status quo and venture out into the unknown.
Neil Cuggy comes from a long line of entrepreneurs. His grandparents, both his parents and his brother have all taken the leap. "Entrepreneurship has been in my blood since day one" says Neil.
You might expect this to mean there's some secret family formula to be followed, passed down from generation to generation that somehow magically guarantees success. Get to know Neil a little better, however, and it becomes plainly obvious that there's really no secret at all; just the willingness and enthusiasm to face a never-ending — and ever-increasing — set of obstacles head-on.
The extreme volatility that comes with these challenges is not something to take lightly, Neil warns:

"Entrepreneurship is truly a rollercoaster of emotion, so you have to be prepared for that. Luckily our team has been through enough ups and downs that we can support each other through the highs and lows. We are extremely grateful that Canadians love Goodfood but it has lead to a lot of demand and stress on the operations at times."
As the #1 meal-kit in the country, there's no doubting that Canadians do love Goodfood. The reason for which boils down to one of the company's core values; being customer-centric. Neil explains:
"We have a culture obsession with making our members happy. The team at Goodfood will always go above and beyond for our members. Nobody else in grocery industry will do that. This obsession allows us to design a better end-to-end experience for our members; better recipes, more sustainable packaging, better website interface, better member happiness, it's all in the details."
Sounds simple enough, right? But repeatedly delighting foodies across the nation, week after week, is no small feat. Going that extra mile one time is a piece of cake — but doing it regularly, consistently and without compromise is the hard part. Neil provides a great example:
"We face challenges daily with the timing of reception and quality of produce and because we want our members to receive the highest quality and freshest products. We receive everything 'just in time'. This definitely isn't the easy way to do it, but it's the only way we believe is best for our members."
While the efforts, stresses and risks of co-founding a startup can all be taxing, we do get to the second part of our old-age adage — and Neil sheds light on some of the rewards.
"I love running Goodfood because it brings together my passion for food, technology and data. We feel very blessed that we are able to have such a large impact on shaping the future of how Canadians are eating at home. With almost 1,000 employees and 89,000 members across the country we've come a long way from starting the business in our apartment 4 years ago. Everyday is different and the pace of change is exhilarating. We always joke that a month at Goodfood is like a year in any other business. You come in on Monday and 20 new people and thousands of new members have joined. It's also really amazing to see our team grow and evolve, we have people who started portioning rice that are now running teams of hundreds of people or buying large amounts of produce from our farmers. It's really rewarding to work with such a driven and passionate team."
Neil doesn't take his success for granted however, and uses his influence and leadership to continue working toward a shared vision of a better overall food system, alongside fellow co-founders Jonathan Ferrari and Raffi Krikorian. While we often think of Goodfood one box at a time, the greater view is of a dynamically evolving industry, the innovative new ways food makes it onto each and every one of our tables as well as the implications of this paradigm shift.
"There is so much waste in the food industry, most groceries stores throw out between 30-50% of their perishables and that doesn't even account for what gets left at the farm or thrown out in consumers' kitchens. Goodfood and its members are able to cut out over 90% of waste in the food chain by designing seasonal menus and having direct relationships with farms around the country. This allows us to support farmers with better visibility on crops, not waste resources on shipping food around the country that won't be used and offer amazing pricing and value to our members."
Not everyone has the stomach for entrepreneurship, but our tummies are certainly glad for people like Neil who are willing to put it all on the line to do dinner better.
____________