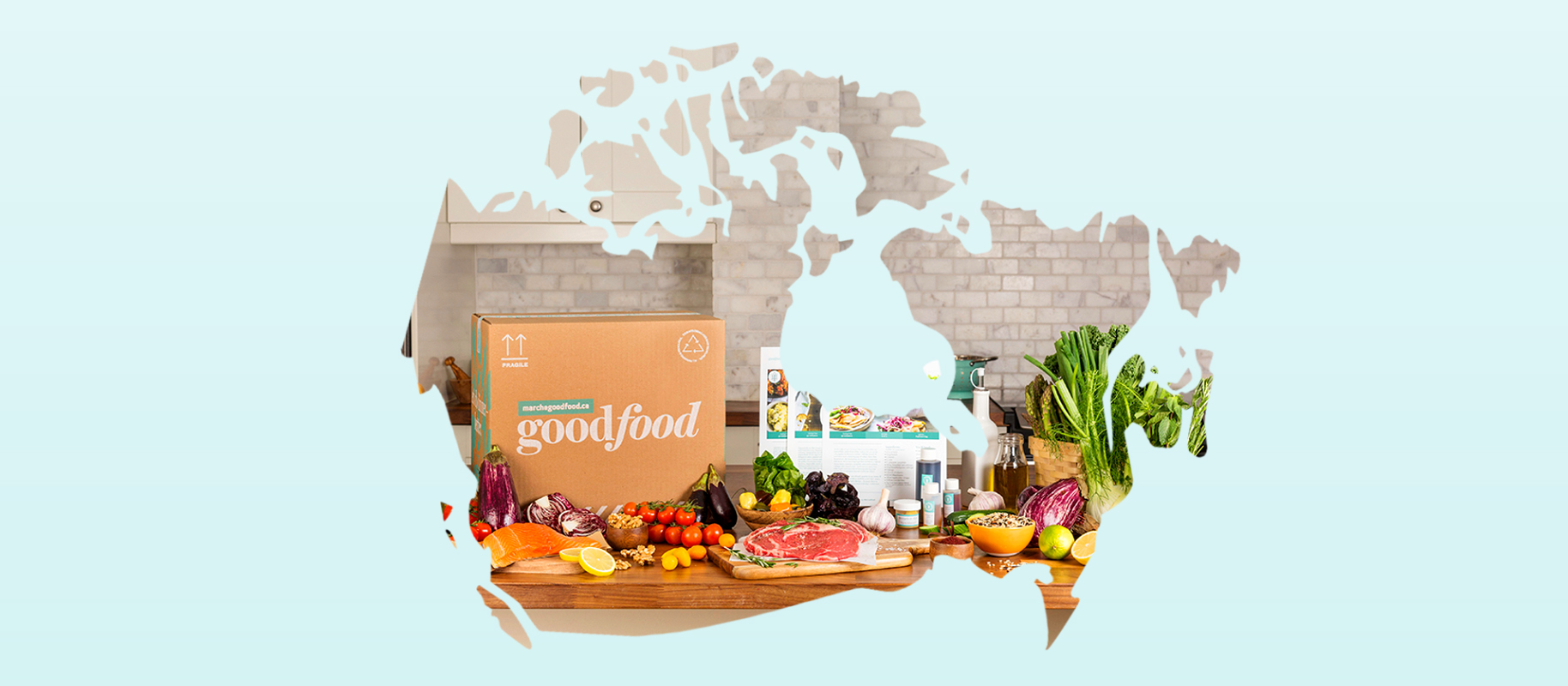 The Goodfood Movement Goes Nationwide
A Word from Our CEO
Those members who have been with us since the early days can attest to how far Goodfood has come in just over three years.
The desire to change the way Canadians cook and enjoy dinner was certainly a burning one, however the humble meal kit was an almost unheard-of concept at the time. We knew it wouldn't be easy, but we quit our day jobs, rolled up our sleeves, and dove right in.
Late nights became the norm. We learned countless lessons, many the hard way. 'Do more with less' became our mantra.
Without much to go on besides a big dream, our little startup was very much a local affair in our hometown of Montreal as we began creating and delivering meal kits out of our apartment living rooms to adventurous neighbourhood foodies.
Fast-forward to 2018.
Goodfood meal kits are now being delivered coast-to-coast across our great nation and finding their way to the dinner tables of tens of thousands of Canadians – a feeling words just cannot describe and truly a dream come true for us!
Scaling our business, all while constantly evolving and keeping our commitment to quality is no small feat. Your feedback, suggestions and loyalty have helped propel us to become Canada's #1 meal kit service and we couldn't be more grateful to have you along for the ride.
As we continue to ramp up deliveries at awe-inspiring speed, we're thrilled to announce major expansion initiatives in Western Canada. (Read more here)
This has enormous implications for the Canadian economy as we stand firm on our commitment to foster mutually beneficial relationships with local farms and purveyors, as well as creating hundreds of jobs (yes, we're hiring!). It also means you get the freshest possible seasonal produce on your dinner table with complete reassurance knowing it's been responsibly and sustainably sourced.
As we move into this next exciting chapter of our story, we want to take a moment to thank you for being a part of the Goodfood movement. We're proud to be a homegrown Canadian company – and feel privileged to count so many fellow Canadians as Goodfoodies.
Happy cooking,
Jonathan Ferrari
CEO and Co-founder
__________
Want to read more about our startup journey? Check out this article in the Financial Post! 
Do you have friends or family in another province? Go ahead and share the gift of delicious, homemade dinners with them, they'll get $40 and you'll get $25!