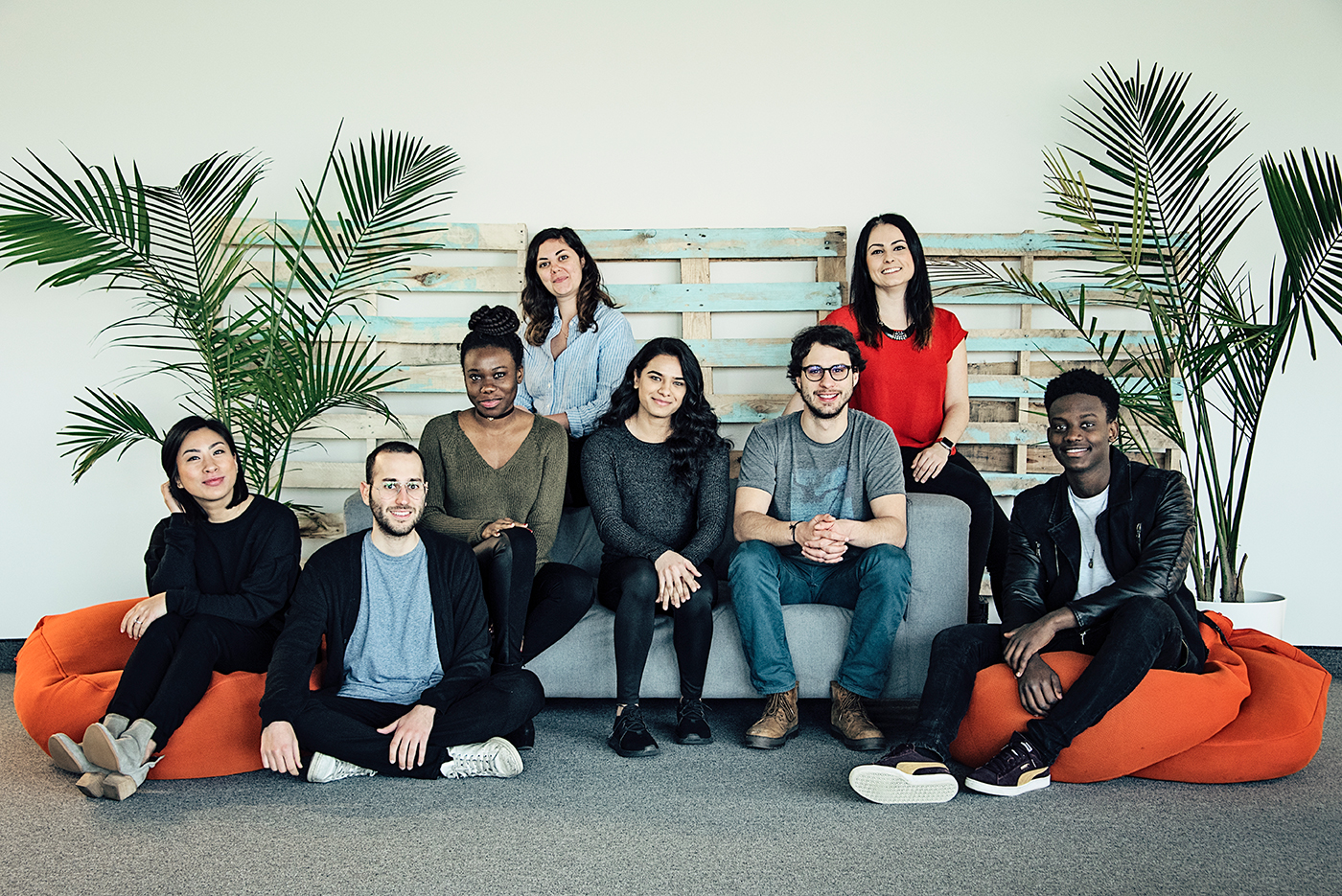 THE PURSUIT OF MEMBER HAPPINESS
Looking for "Customer Service", "Help Desk" or "Client Support"? At Goodfood, you'll be greeted by a team that has a deeper mission in mind.
"We call it the Member Happiness team because it really is that simple, we want every single Goodfood member to be delighted with their experience." says Cindy Tardif, the team's Senior Manager. "Many of our members don't realize it, but we actually have a happiness guarantee. If you aren't 100% happy with your Goodfood deliveries, we'll make it right."
It's a promise the team takes to heart.
In an era of electronic communication where the human side of businesses can sometimes be lost in favour of quick profits, the team is encouraged to listen first, think critically and tailor solutions and approach on an individual basis.  "Each member is unique. An approach you used a minute ago to help a member might not be the right approach for another," affirms Meredith Sarmiento. "For example a phone call from a person that isn't too familiar with technology might require some time and guidance, a busy professional will more likely appreciate a quick and concise answer in an email, and an Instagrammer might love a meme in their direct messages."
Understanding and empathy go a long way, just ask Laura Sherrard who's been with the company for over two years. "I always put myself in their shoes and imagine how I would feel. I think that's incredibly important because it's not just a number or a screen that you are interacting with, it's a real person, just like you. You need to see the situation through their eyes."
Making a point to be a more human company certainly requires more time, effort and resources, but also yields its own advantages, especially when it comes to continuous improvement, a core value at Goodfood. Loic Chaput explains, "A Goodfood member is more than just a customer to us, they're like a family member and so they're treated as such. Every opinion, every suggestion counts and it's reflected in how the company grows and evolves. As long as we can bring forth a plan of action that makes sense, we're going to try it. If it doesn't work, then at the very least we learned something. If it does, then we've just made dinnertime better for tens of thousands of Canadians!"
This feedback loop between Goodfood members and the team has been the precursor to many service enhancements including the Easy Prep plan, 20-minute recipes as well as countless website features and suggestions for the menu. These are not the only good things to come out of the relationship however, everyone on the team has their own heartwarming member story.
Lana Galbraith shares one of her favourites:
"I once received an email letting us know that the service was a game changer for a family whose mother was suffering from multiple sclerosis. The easy recipe cards allowed for her to help her daughters make supper which made her feel more involved in the whole process. I would be lying if I said I didn't have tears in my eyes reading that email. It was incredibly rewarding to know we helped someone with mobility issues feel more fulfilled and enjoy dinner with her family."

Genuinely caring people that want to help others are not always easy to come by. When asked about the type of profile that makes an ideal addition to the team, Lara Boivin reveals the trade secrets: "We tend to hire people who have strong communication skills and a positive attitude, are emotionally intelligent, quick on their feet and like to think outside the box. Of course it helps if they are passionate about the service and food in general. Oh, and of course a good sense of humour since we like to keep work fun!"
With so many dedicated individuals on the team and many more happy Goodfood members, the refreshing approach appears to be working!
Want to join the Goodfood Member Happiness team? Check out our careers page!
Have a question, concern, suggestion, story, picture of cute baby/pet in a Goodfood box – or anything else you'd like to share? We'd love to hear from you! Email us at chef@makegoodfood.ca