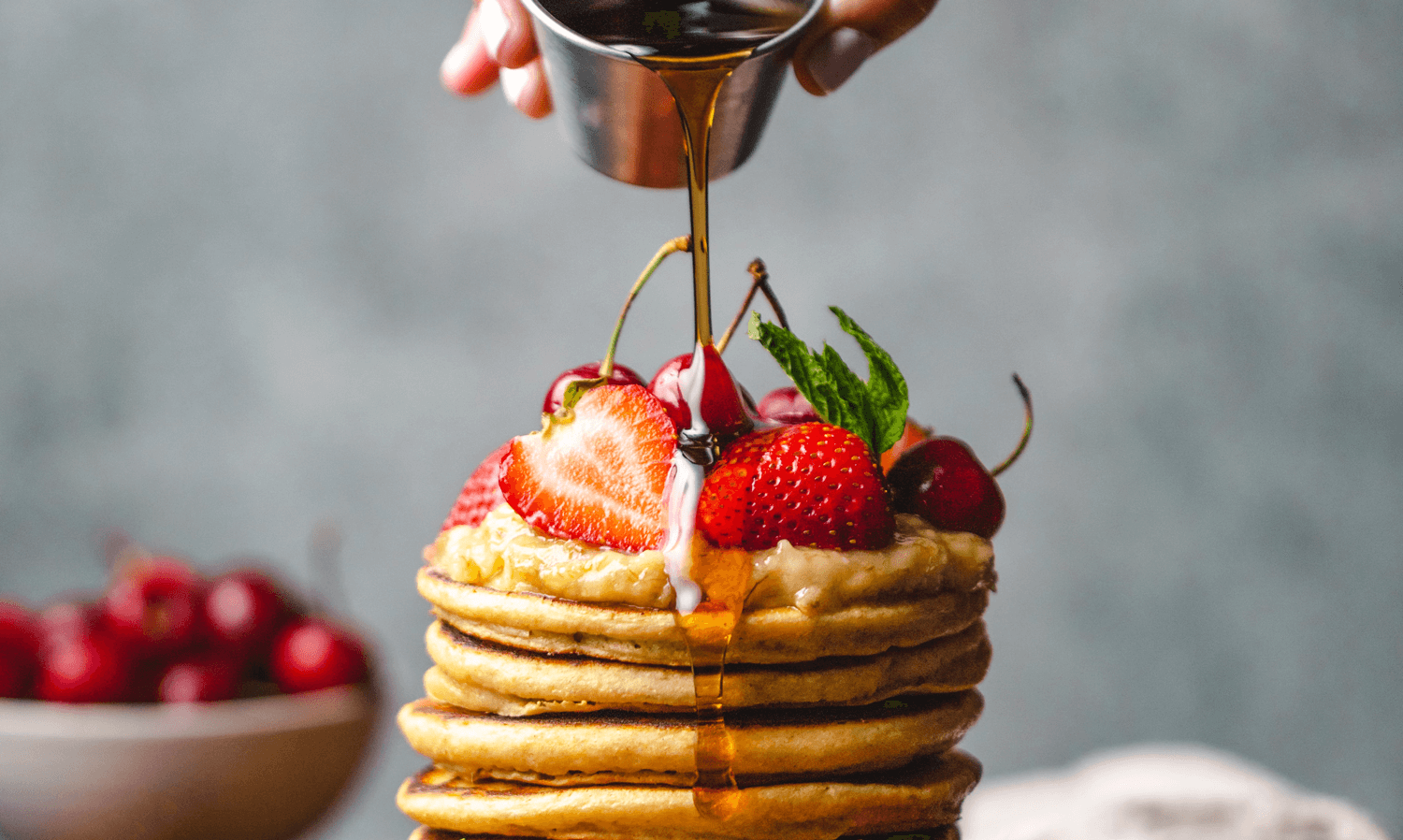 The Ultimate DIY Sugar Shack Feast
When the sugary sap begins to flow during le temps des sucres, friends and families head to their local sugar shack for a day of family-friendly activities and a feast of maple-soaked delicacies designed for sharing at long communal tables.
This year, we won't be able to make it to the snowy countryside to feast together, but that doesn't mean we can't bring the cabane à sucre home with a rich, indulgent, do-it-yourself sugar shack feast, complete with traditional Québécois dishes!

The Cabane à Sucre Tradition

The tradition of sugaring off traces its roots back hundreds of years to the Indigenous peoples of what is now Eastern Canada, who taught French settlers how to collect maple sap and turn it into rich, nourishing syrup.
Although the maple syrup trade has since developed into a multimillion-dollar industry, the spirit of the traditional Québécois cabane à sucre lives on. Wooden shacks, checkered tablecloths, folk music, horse-drawn sleigh rides, and roll-it-yourself maple taffy are still a big part of the sugar shack experience every spring in Québec (and parts of Ontario).
Did you know?
Canadian maple products can be found in
over 50 countries
and 71% of the world's maple syrup comes from Canada (92% from Québec farms)!

Getting hungry? Let's dive into all the sugar shack feast essentials you need to recreate the authentic cabane à sucre experience at home!

Sugar Shack Feast Essentials
Lots of Maple Syrup

Ask any maple-loving local what makes up the unique cabane à sucre culinary experience and you'll get a laundry list of sweet and savoury delights, starting with the holy grail itself: maple syrup.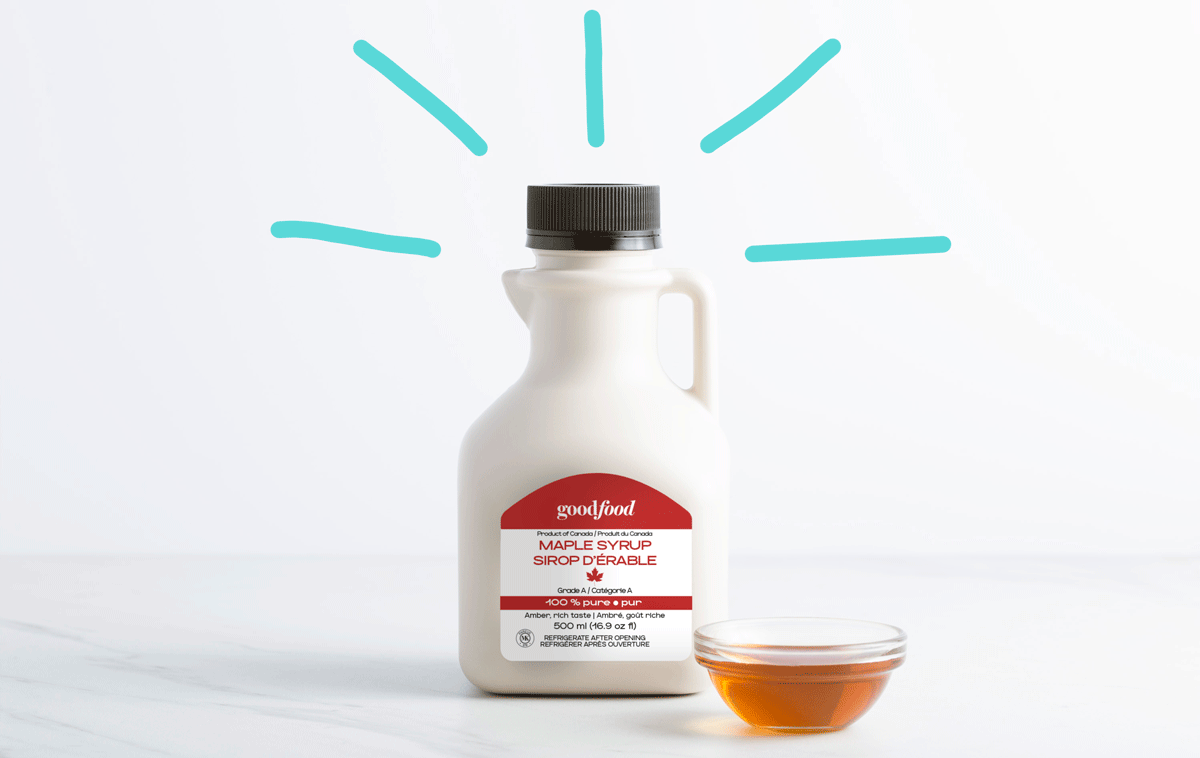 Find maple syrup and more sweet treats on your selection page!
It's basically the law that everything — we mean everything — on the table must be doused in sweet, sweet maple syrup. That includes all the savoury items on the list! To cover your bases (in maple syrup), you should probably stock up on a few bottles.
Did you know?
Grade A
maple syrup
(the best of the best) is divided into four categories based on colour and taste: golden and delicate, amber and rich, dark and robust, and very dark and strong. Everyone has their favourite!
All the Breakfast Foods

No one does brunch like a sugar shack does brunch. At the communal table, plates upon heaping plates of everyone's favourite breakfast foods are served alongside savoury accompagnements and unlimited coffee, juices, and other beverages.
For that sugar shack feel at home, serve up all the classics: scrambled eggs, sausages, breakfast potatoes, quiche, pancaked, and waffles — with a healthy supply of maple syrup at hand, of course. And don't forget to keep your household happy and hydrated with fresh-brewed coffee, raw pressed juice, and fresh fruit and maple smoothies.
Find it on your selection page:
Large White Free-Run Eggs, Thick Butcher Cut Bacon, Tater Bites, Butter Crusted Cheddar Quiche, Dutch Baby Pancake with Lemon-Ricotta Whip & Berries, Belgian Sugar Waffles, Amazon Blend 100% Arabica Medium Roast Coffee, Ready-to-blend Boreal Berry Smoothies, Mauve Mood Cold-Pressed Juice, and more!
Savoury Delights for Days

What goes better with sweet than salty? Nothing, that's what! Time to supplement your spread with something on the savoury side. If you're feeling a little adventurous, put your own spin on the standard dishes!
Get things started with ready-to-eat butternut and maple soup, or put your spin on traditional pea soup by swapping out the ham for salty pancetta. Alongside your soup starter, treat yourself to a charcuterie board filled with your favourite Québec cheeses and cured meats. Next, upgrade grand-maman's recipe by indulging in a ready-to-heat country-style duck pie served with carrots and mash. And finally, bring on the colour with maple-glazed trout or traditional salmon.
Find it on your selection page:
Butternut Squash & Apple Soup with Maple Syrup, Diced Pancetta, Double Crème Brie, Louis d'Or Firm Cheese, Black Pepper Rosette de Lyon, Country-Style Duck Pie (Frozen), Ginger-Maple Glazed Heirloom Carrots, Wild Leek & Garlic Potato Mash, Sliced Raclette Cheese, Rainbow Trout Fillets, and more!
A Little Something on the Side

Even if it seems impossible with the sheer mountain of food already in place, sugar shacks always find a little extra room on the table for some classic homemade side dishes and sauces.
To add that extra special touch to your DIY sugar shack feast, be sure to include freshly baked bread to soak up delicious juices and runoff maple syrup, baked beans and cretons to spread on that bread, homemade pickles to cut the sweetness, hot sauce to spice things up, fresh salad to contrast the richness, and crunchy oreilles de crisse (deep-fried pork rinds) for a taste of tradition.
The Grand Finale: Dessert

It begins with maple, it ends with maple. Although you may feel like you couldn't possibly eat another bite of the sticky syrup, once the desserts are served all inhibitions melt away like maple butter on a hot pan.
Classic sugar shack desserts include classic sugar pie with vanilla ice cream, maple-soaked pancakes, maple donuts, and pouding chômeur (poor man's pudding) — a Depression-era sweet treat served warm and topped with vanilla ice cream.
But, the crème de la crème of any sugar shack extravaganza is the tire d'érable. Kids and adults alike go crazy for the sticky, chilled, do-it-yourself delight that is maple taffy. Plus, it's a lot easier to pull off than it looks!
| | | |
| --- | --- | --- |
| | | |
| For perfect do-it-yourself maple taffy, start by filling a large, shallow baking sheet with water (be sure to leave some room for the water to expand as it turns to ice). Place in the freezer until frozen through. When your ice tray is ready, pour your 100% pure maple syrup in a pot and bring to a boil. | Boil the syrup for about 10 minutes or until your candy thermometer reads 115 °C (238 °F). Drizzle a sample of the boiling syrup on your ice tray to see if it's ready. If the syrup is too hard, add water. If it's too liquidy, cook for a bit longer. While the syrup cooks, prepare your popsicle sticks. | When the syrup is ready, use a ladle or a heat-safe glass measuring cup (with spout) to gently pour lines of syrup unto the ice tray. Let cool for about 30 seconds, then stick your popsicle stick at the beginning of a line of syrup and roll until the taffy is securely wrapped around the stick. Enjoy immediately! |
Find it on your selection page:
Classic Sugar Pie, Dark Chocolate Pecan Pie, Jumbo Pecan Halves, Vanilla Bean Ice Cream, Choc 'a' Block Ice Cream, and more!

To pull off this luxurious DIY sugar shack feast, be sure to fill your basket with maple syrup and other grocery products available on your selection page!
 
Image Credits
Feature Image: via Unsplash
Image 1-14: via Goodfood
Image 15-17: via 123rf