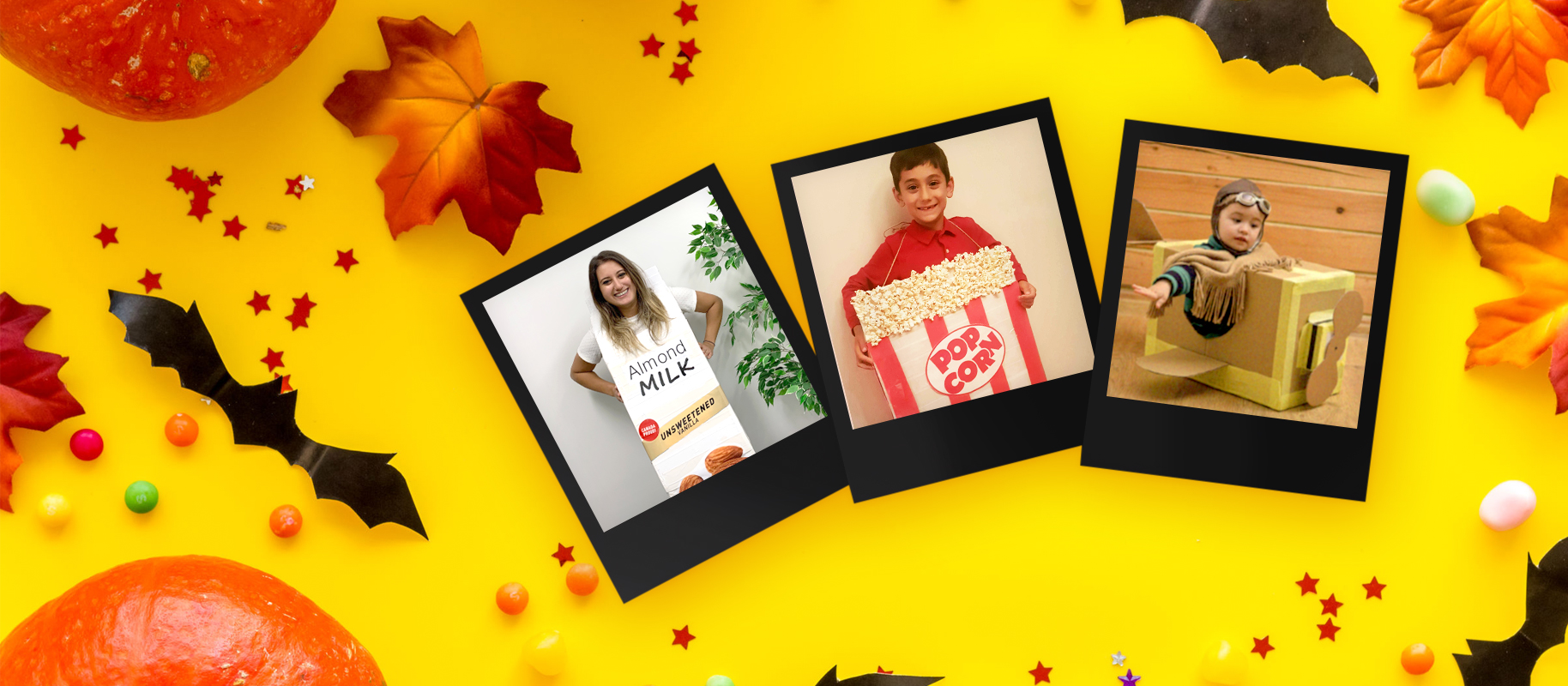 These Costumes Are Totally Out of the Box!
At Goodfood, reducing food waste has been a big part of our mission from the start. Our favourite letter of the alphabet? R, as in reduce, reuse, and recycle!
Have you dreamed up your family's Halloween costumes yet? If not, go ahead and reuse your Goodfood boxes to make outfits that are almost too good to be true.
On your marks, get set, DIY!
The Milk Carton
(For teens and adults)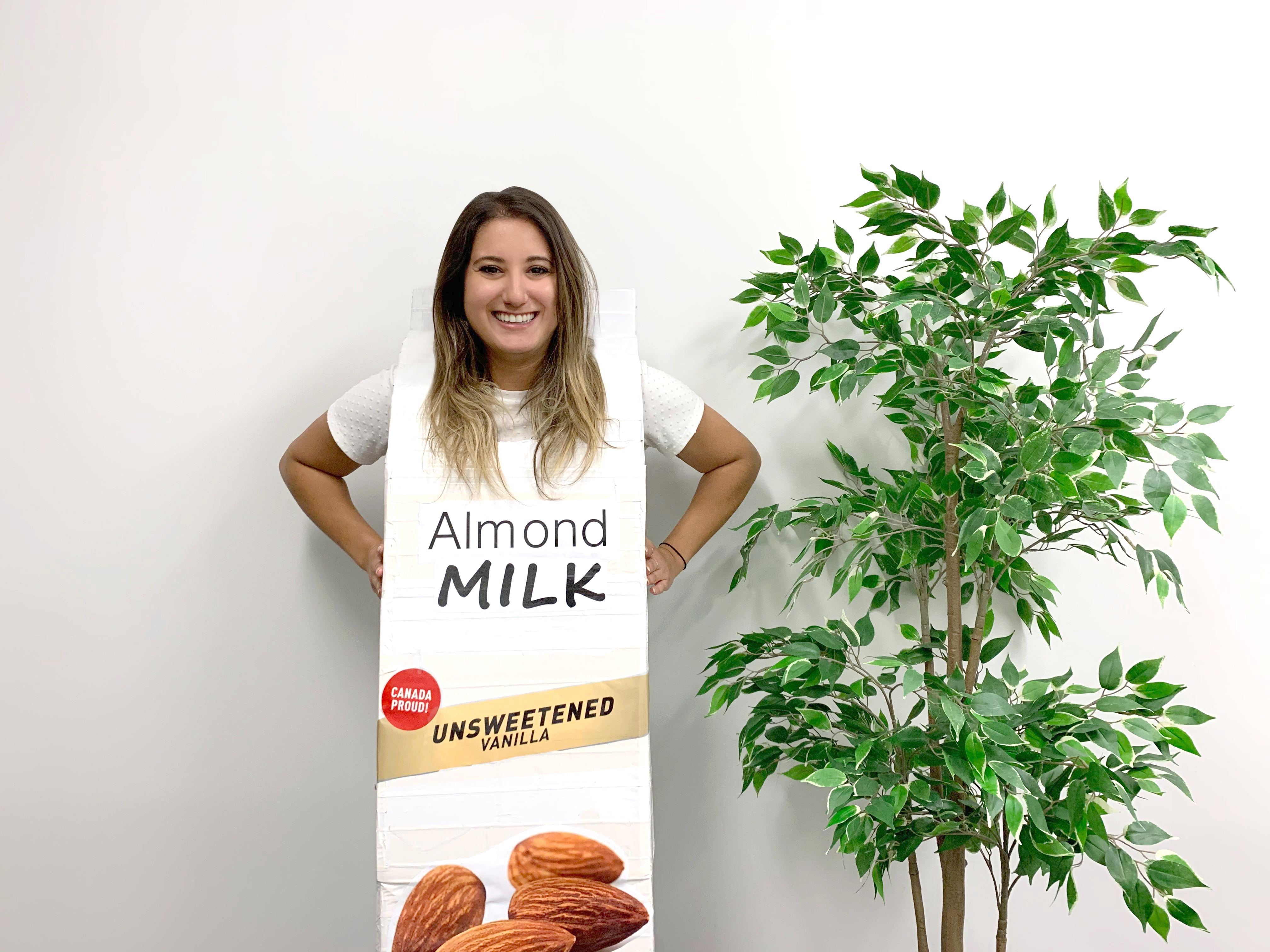 You'll need:
– 3 Goodfood boxes
– Scissors
– A utility knife
– White duct tape
– A colour printer
– Clear tape
– 2 big sponges
Instructions:
1- Create the body of the milk carton with 2 boxes. Tape together using white duct tape.
2- Shape the top of the milk carton with half of a box, then tape to body assembled in step one with white duct tape.
3- Carefully cut out a hole for your head and open the sides for your arms using a utility knife.
4- Cover the whole structure with white duct tape, leaving the holes uncovered.
5- Print the elements you wish to display on your milk carton using a colour printer, then adhere with clear tape.
6- Cut sponges in quarters and place around the neck hole for padding. Adhere with white duct tape.
Popcorn
(For children 5 – 12 years old)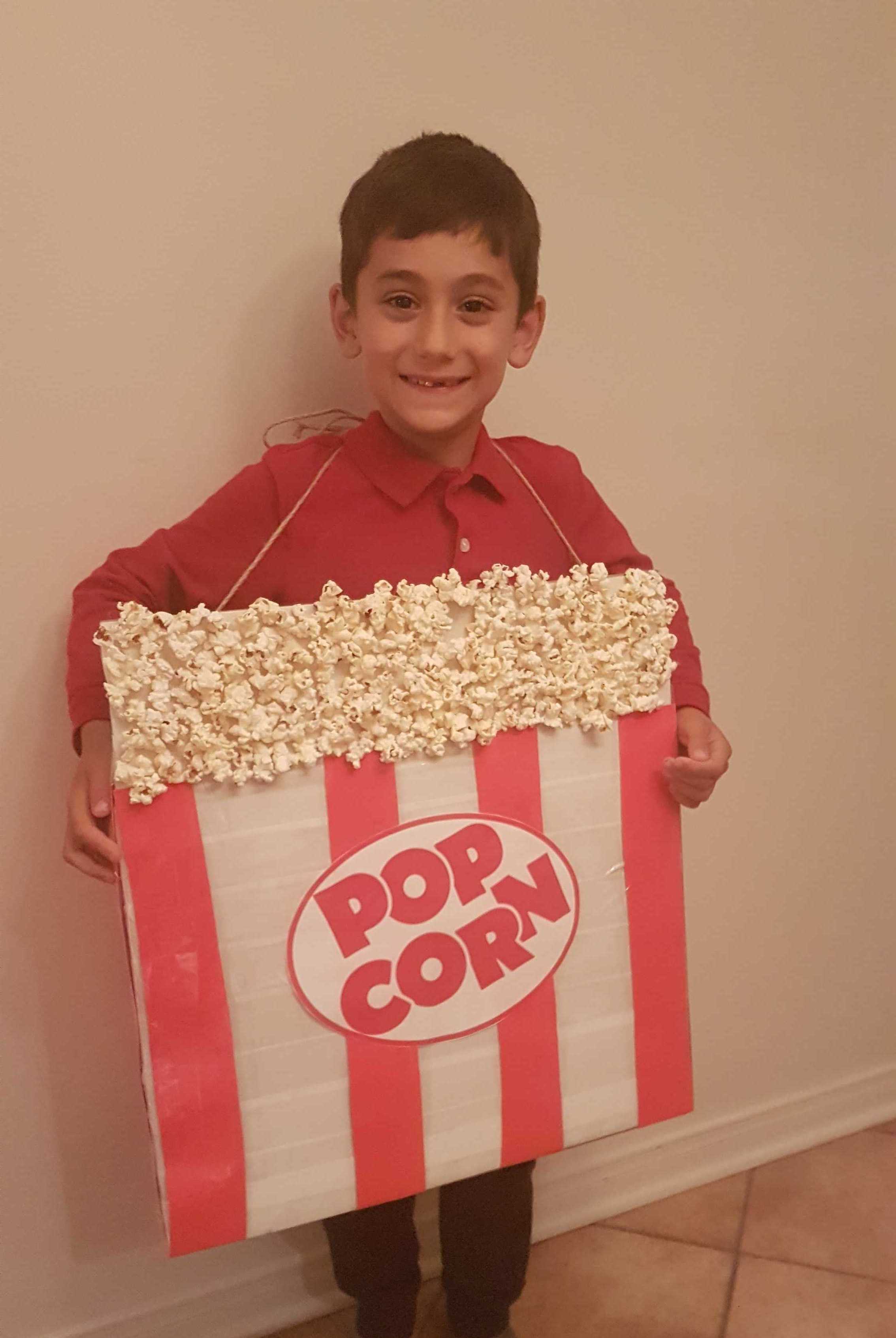 You'll need:
– 1 Goodfood box
– Scissors
– White duct tape
– Hot glue
– Colour printer
– Red Bristol board
– Clear tape
– String or ribbon
– Popcorn!
Instructions:
1- Cover the box with white duct tape.
2- Cut strips out of the Bristol board and hot glue to the box.
3- Print the popcorn logo and adhere to the box with clear tape.
4- Hot glue strings to the inside of the box in order to create straps.
5- Hot glue popcorn to the top of each side of the box.
Airplane
(For babies and toddlers)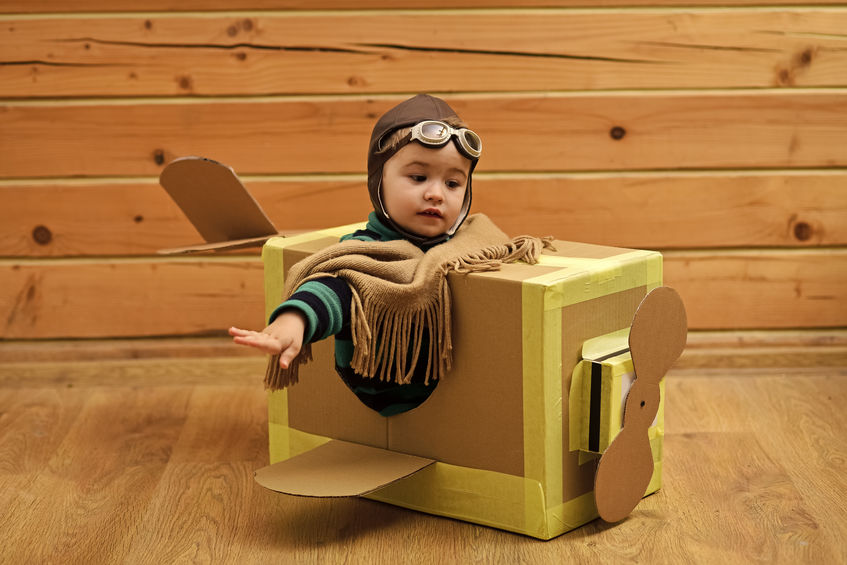 You'll need:
– 2 Goodfood boxes
– Duct tape
– Scissors or utility knife
Instructions:
1- Cut out a large oval at the top and on the sides of one box.
2- Use the other box to cut out the plane details using scissors or a utility knife.
3- Tape everything to the first box, ensuring to securely tape it shut.
4- Accessorize with a hat, goggles, and scarf.
---
So, which out-of-the-box costume will you be making out of your Goodfood boxes this year? Don't forget to show us your creations on Instagram by tagging @goodfoodca!