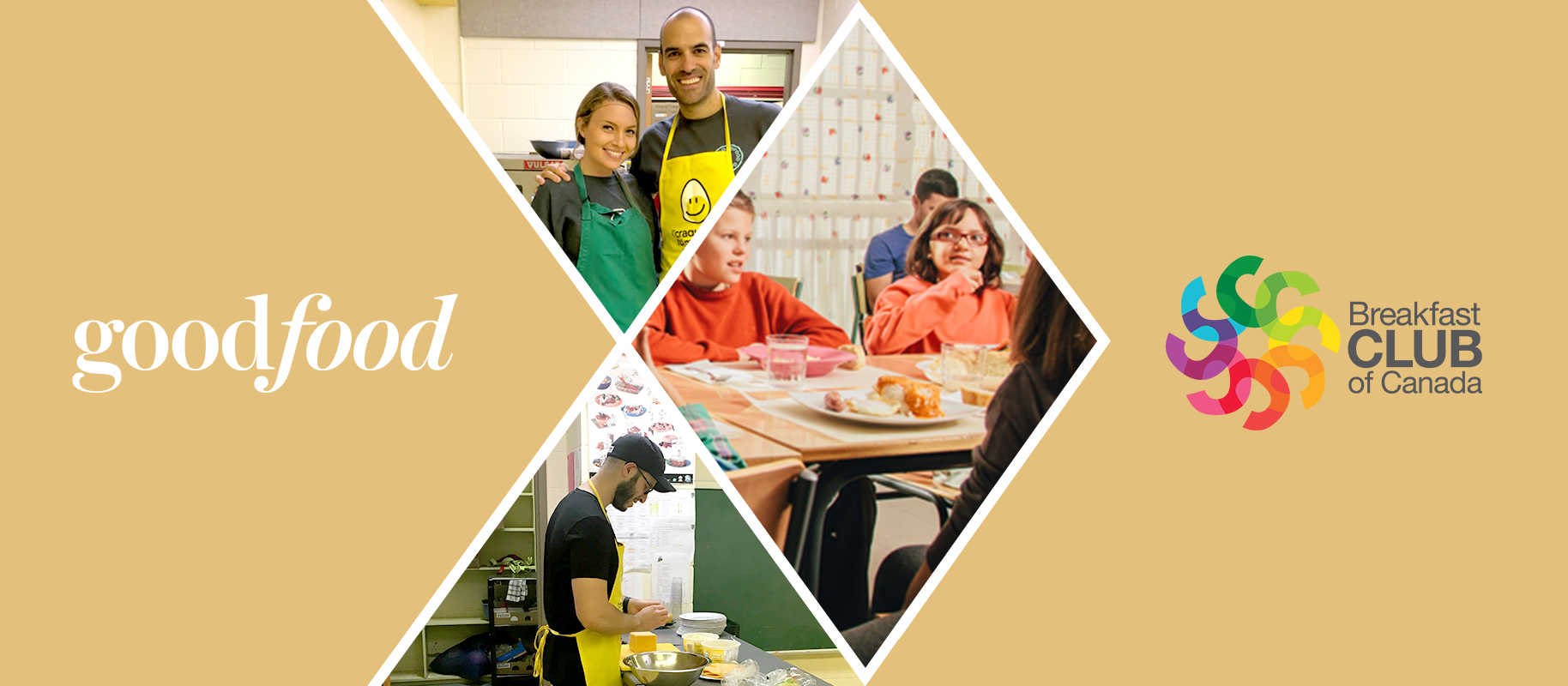 Welcome to the (Breakfast) Club!
In Canada, 1 in 5 children is at risk of starting their school day on an empty stomach.
This holiday season and in cooperation with the Breakfast Club of Canada, we want to help raise awareness for the nearly 1 million kids in Canada that are at risk of going to school hungry.
Did you know that for every basket ordered, Goodfood will donate to a meal to a child in need in a school located within a community the company serves?
In addition to this commitment, we've been rolling up our sleeves (co-founders included) and helping out in the kitchen with the preparation and serving of healthy breakfast options at local schools. This volunteering program has not only brought further awareness to the issue, but also helped connect Goodfood to the cause.
"There's nothing quite like seeing the smile on a kid's face when they grab a tray full of healthy cereal, fresh fruit & yogurt and go sit with their friends to have a good time before the school day begins." says Chloe Marcil from Goodfood's marketing department. "It was a really rewarding experience and I'm so happy I had a chance to take part in it."
A nutritious breakfast has been shown to have a significant impact on a child's ability to focus in class, their behaviour and concentration, academic performance, social skills, self-confidence and the ability to interact with peers and adults as well as overall interest in the subjects being taught. In this way, Goodfood hopes to give children the fuel they need to achieve their dreams.
After all, kids should be going to school hungry for knowledge, not food!
—

For more information about Goodfood's commitment to providing healthy breakfasts to children across the country, see our website or check out the Breakfast Club of Canada for more ways to help.