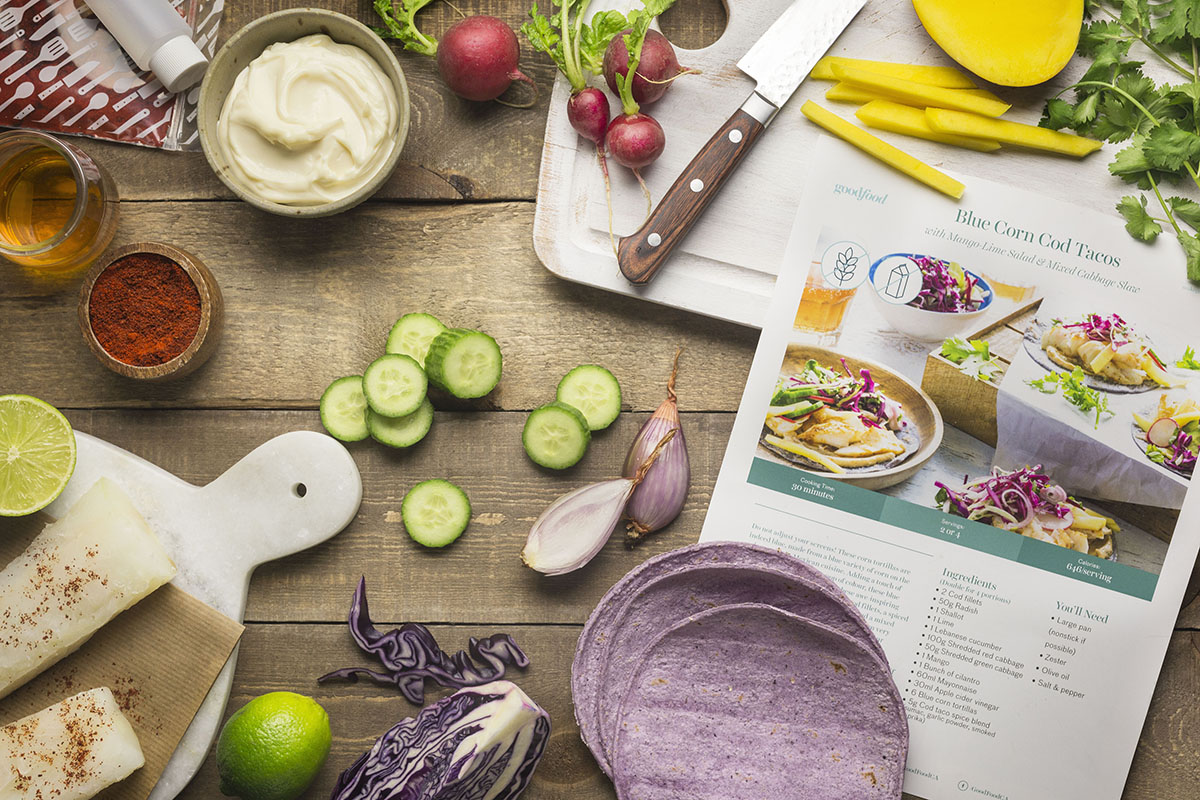 WHY COOK WITH US? A Few Good Reasons, Actually!
Still wondering why you should start cooking with us? Look no more! We broke it down to three jaw-dropping reasons. Bon appétit.
Skip the diet, just eat healthy!
We believe home cooking is the cornerstone of better eating habits. That's why sourcing the freshest ingredients – thanks to a solid network of local farms and producers – is a large part of our mission as Canada's #1 meal kit service. Fully aware nutrition isn't a small task, we surround ourselves with culinary experts constantly looking to switch up proteins, introduce vegetarian options and keep our menus balanced. In the long run, you know exactly what's going into your meals since you're involved at every step of the way, from prep to plate. In our eyes: that's the key to good food. Before you know it, you'll be cooking up a storm and leaving take-out, out of your house!
Your schedule just got lighter
Between our busy schedules and work-life balance, finding time for home-cooked meals often feels like a solving a Rubik's cube, blindfolded. At Goodfood, we understand time is a valuable asset and we want to help you make the most of your week. Instead of roaming through grocery stores aisles, our Goodfoodies choose their weekly recipes on makegoodfood.ca where delicious meals are just a few clicks away! Then, Goodfood delivers a box filled with farm-fresh ingredients right to their doorstep (free of charge) – now that's refreshing. The final step? Unboxing step-by-step recipe cards and pre-portioned ingredients; cooking your favourite meals just got easier. In the long run, you spend less time meal-planning and more quality time cooking with family!
A new World of cooking awaits
Expansion of culinary skill is a well-known side-effect of the Goodfood experience. By introducing fresh ideas and ingredients to your kitchen, we commit to stepping up your cooking game on a weekly basis. So, whenever we bring a new seasonal ingredient to your box, we'll send you complementary information and insights to help you make the most of the novelty at hand. Discovering bold flavours from around the World has never been simpler! Not sure how to prep a newfound ingredient? Keep calm and carry on, our corporate chefs carefully break down delicate steps that might be perceived as kitchen roadblocks. At the end of the day, you'll enhance your foodie vocabulary and treat your tastebuds in the comfort of your home. Win-win.
Read more about how Goodfood works!