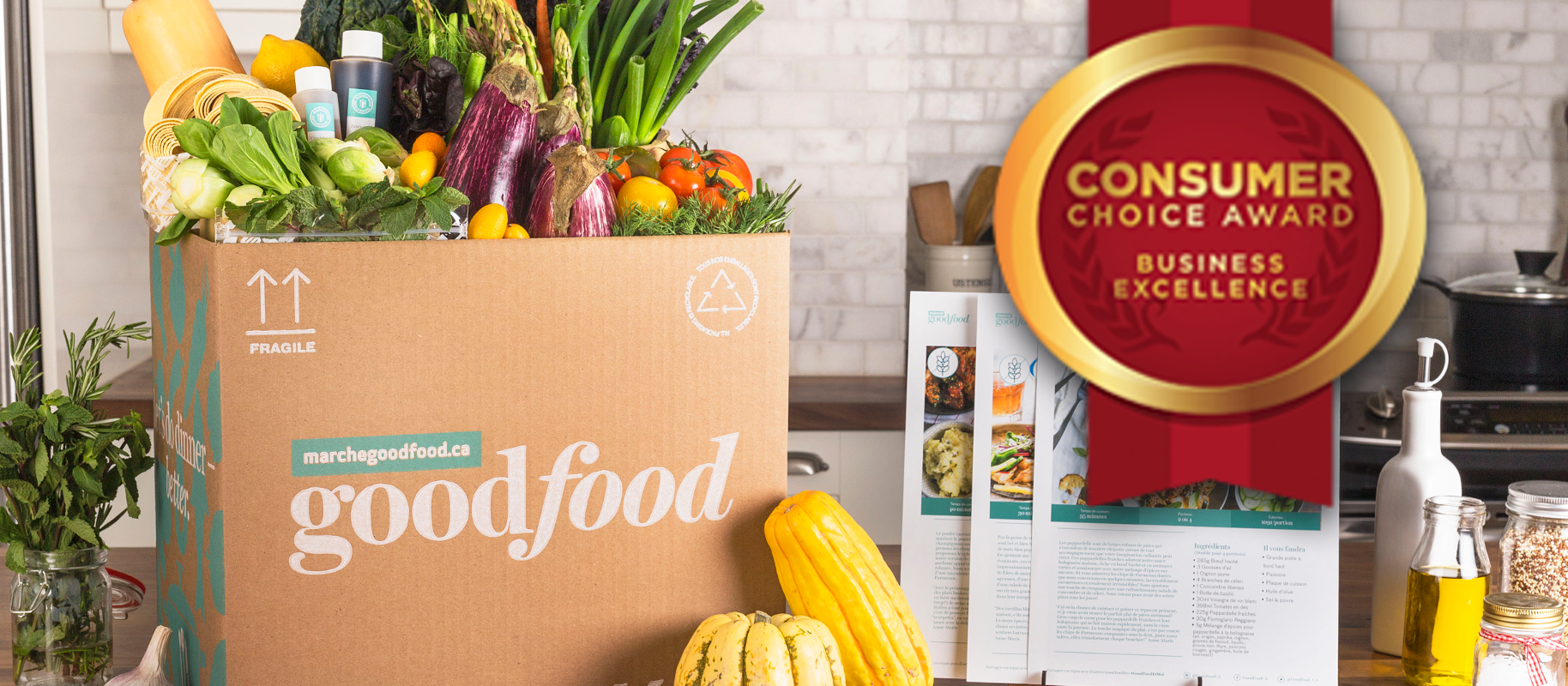 WINNER, WINNER, GOODFOOD DINNER!
We're absolutely exhilarated and overjoyed to be awarded the highly coveted 2019 Consumer Choice Award in the category of Meal Kits in our hometown of Montreal!
The Consumer Choice Award recognizes business excellence in small and medium sized businesses and is the only organization in Canada to conduct statistically accurate independent market research surveys to determine brand reputation, customer satisfaction and business excellence.
As a customer-centric organization, we'd first and foremost like to thank you, our members, for reviewing Goodfood as best-in-class in consideration of the elements of quality, service, value and appearance. Your feedback and suggestions have helped us create and refine a meal kit service that solves dinner dilemmas for Canadians from coast to coast!

The Consumer Choice Award means a great deal to us given Goodfood's humble beginnings, the hard work we've put in  — as well as the rigorous standards and exhaustive evaluation process of the Consumers' Choice Institute.
We'd like to recognize this award as both an honour and a privilege, and give you proper credit, since we could never have won without you!

From all of us here at Goodfood,
Thank you!
Jonathan Ferrari
Goodfood CEO and Co-founder
---
To learn more about the Consumer Choice Award, visit their website.
See what award-winning meals we're cooking up on this week's menu!